Rebecca Eddington
Researcher
Rebecca joined DSC in September 2019, and will be contributing to our publications and funding websites.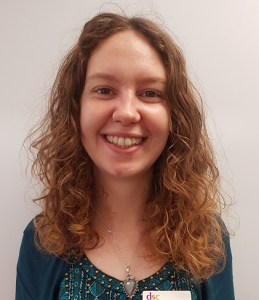 Rebecca graduated from the University of Liverpool in 2016 with a BSc (Hons) in Biochemistry. Since then she has been actively involved in the voluntary sector, working for Oxfam and volunteering overseas with VSO. Rebecca has a strong belief that charities are the best way to bring about social change and has always made time for voluntary work in societies at university, and through organising fundraising events.
She enjoyed the research-based focus of her degree and combining her interests has led her to the researcher role at DSC. She is eager to start contributing to The Guide to Grants for Individuals in Need and is keen to learn about the policy and campaigns side of DSC's work too.