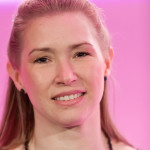 Caron Bradshaw – Chair of Trustees
Caron Bradshaw has been Chief Executive of Charity Finance Group (CFG) since June 2010. She joined from the ICAEW where she was Head of the Charity and Voluntary Sector and had responsibility for shaping the ICAEW's engagement with the sector and delivery of technical and member support.
Having trained as a Barrister, Caron held a variety of roles at the ICAEW during 16 years including providing front line support to members as Head of the Ethics Advisory Service and technical/policy input as a Business Law Manager.
Caron has been involved with a number of small charity and community organisations throughout this period and sits on the board of a Bedfordshire based charitable theatre company. Caron is a member of the SORP Committee, BBC charity appeals advisory committee and a member of the NCVO national assembly.
Alistair Mortimer
Alistair is a senior technologist with Bank of America Merrill Lynch, a global investment and retail bank. He has a core expertise in the provision of complex outsourced services – both as a provider, and from the viewpoint of the consumer.
He has 20 years of  experience of working in a wide range of different financial services roles, ranging from 'hands-on' project and programme delivery through operational management to strategy consulting and running technical sales teams.
Prior to that, Alistair was in the British Army for 12 years.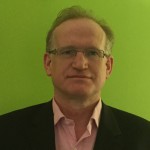 Andy Garnett
Andy Garnett started his career at The Industrial Society in publications, later becoming a Senior Adviser specialising in leadership and communication. He was also Secretary and then Chairman of the MSF Advisers union group 1982 -1993.
Since founding The Garnett Foundation in 1993 he has been involved in number of award winning partnerships and projects delivering powerful and engaging theatre-based and traditional training programmes across the UK and Europe.
Andy is also an HR/OD Consultant for Freemans, the oldest auction house in the United States, a Group Scout Chairman of 1st Tyler's Hill Scout group and led the team that designed, built and pulled the World's Largest Christmas Cracker in 2001.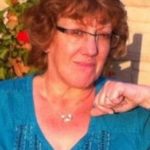 Lesley Thornley
Lesley is the Chief Executive of the Hull and East Riding Citizens Advice Bureau. Operating from four offices in Hull, Beverley, Bridlington and Goole and a further 33 outreach venues, the CAB employs 55 staff and has over 160 volunteers.
Previously, Lesley was the Director of Human Resources and Administration at the Refugee Legal Centre and prior to that Campaign Director and Company Secretary for The Industrial Society.
Lesley was a Trustee and Chair of the charity ChildHope for four years and is currently on the Advisory Panel for the University of Hull's Legal Advice Centre.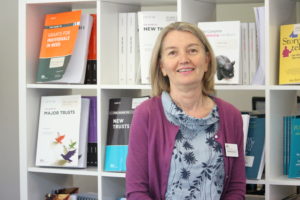 Phyllida Perrett
Phyllida has worked for the Prospects Group, for over 15 years starting as a trainee careers adviser. She is now their Strategic Development Director. She is responsible for helping Prospects achieve sustainable growth whilst delivering high quality services focused on supporting vulnerable young people and adults.
Between 2011 and until June 2017, Phyllida was a trustee and director of Hill Holt Wood, a social enterprise with charitable status. Phyllida's careers background is commercial with experience in marketing, PR and sales. An adult 'gap year' working with children aged 3 – 10 on an isolated Australian Aboriginal community 100kms from Alice Springs, refocused her outlook on life and on returning to the UK she retrained in order to be able to provide help and advice to disadvantaged adults including those with mental health issues in south London.
In 2017 Phyllida graduated from Cass University with an MSc in Charity Finance. She is a qualified careers adviser with a postgraduate qualification in leadership from the University of Derby.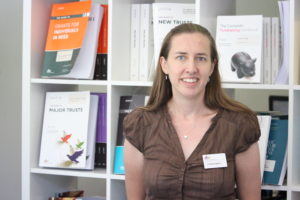 Emily Hughes
Emily Hughes has worked in the voluntary sector since 2005, with a particular focus on empowering volunteers to contribute to the sector.  She held strategic volunteer management roles at the National Autistic Society and Parkinson's UK.  She is passionate about what organisations of all sizes contribute to the sector and spent 2010 volunteering in Zambia with VSO, supporting a community organisation to work effectively with volunteers.  She is also a trustee of AVERT, a small international HIV/AIDS charity based in Brighton.Since 2016 Emily has been Head of Quality at Girlguiding, leading a department that takes a partnership approach to supporting 100,000 volunteers to deliver high-quality guiding across the UK.  In 2015 she completed a Masters in Voluntary Sector Management at Cass Business School.