Charity Accountants' Conference 2019 exhibitors
Exhibiting this year are:

Our services are specifically designed to meet the needs of charities and not-for-profit organisations. CAF has 90 years' experience helping charities achieve their goals and ambitions. And because we're a charity ourselves, we understand the challenges your charity faces – and what you need to deliver your mission. Our bank, CAF Bank, has over 30 years' experience providing a dedicated banking service to charities and not-for-profit organisations. Find out more here.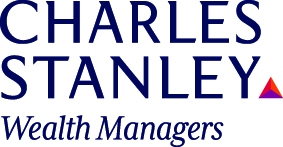 Today, Charles Stanley & Co. Limited is one of the leading investment management companies in the UK, dedicated to serving the private investor. In addition we act for many national charities, trusts, professional institutes and major financial institutions. But our principal business remains as it was a century and more ago, the provision of a traditional, high-quality service to the discerning private investor. Find out more here.

PS Financials are providers of core accounting, purchasing, budgeting, HR, payroll, asset management, customer engagement and reporting software to over 4,000 Not-for-Profit organisations in 58+ countries, with incomes ranging from £1 million to over £200 million per annum. PS Financials integrates with all leading MIS, and Payment systems to form a central hub for finance management and intelligence. Users of PS Financials are provided with a fully maintained, unrivalled reporting pack that produces the SORP, SofA, Fund Analysis and Management reports. Gain control of your finance function and power business decisions with PS Financials. Find out more here.
More exhibitors will be confirmed soon
If you'd like to exhibit, give Justin a call on 020 7697 4149 now.