50 years of fundraising: Falling from Grace
The second in the series celebrating the 25th edition of The Directory of Grant Making Trusts.
To celebrate the 25th edition, and the 50th year in print of The Directory of Grant Making Trusts, we take a look back over the last 50 years of fundraising through the eyes of a range of fundraising experts.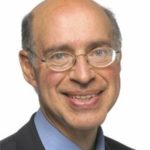 John Baguley, Chair of Group IFC, shares his reflections on the past 50 years of fundraising and looks into the future:
When I first started fundraising, not quite fifty years ago, I heard someone say fundraising was a profession bedevilled by incompetence. However, over the years, I noticed that fundraising grew rapidly into a very professional and especially effective brand of marketing, albeit undervalued and often not appreciated by the very charities that benefitted from it by seeing a rapid growth in their income and a steadily increasing ability to help their beneficiaries.
Then just as our charities crested the business cycle, and income growth turned slowly towards recession, the press pounced and we were found wanting. Driven by ever rising expectations, lack of investment and effective innovation some of us were pushing our donors far too hard, and hubris preceded an abrupt fall from grace into public humiliation and government intervention.
My prediction is that the profession will fight back by following the movement of money, and raising increasingly significant sums from seriously wealthy people, but also follow the millennials in their choice of giving platform, which looks increasingly like anything providing instant, frictionless giving to achieve transparent, measurable impact on problems.
Looks like the next 50 years will be fast and furious but great fun.
About John Baguley
John is the Chair of Group IFC, which includes the various country IFCs, assisting the country directors to deliver the best possible service to their clients.
In his 35 years as fundraiser, director and consultant, John Baguley has taken charities of all sizes to new heights – and earned an international reputation for excellence in the process.
John is an experienced and accomplished management and fundraising consultant, international speaker and trainer with an entrepreneurial flair.
About The Directory of Grant Making Trusts 2018/19
Now celebrating its landmark 25th edition, the UK's best-selling guide to funding from grant-making charities is back.

The Directory of Grant Making Trusts 2018/19 offers the information you need to seek your charity's share of over £5 billion – the annual total awarded by the 2,000 funders featured in this edition. With data sourced directly from grant-making charities, each with the potential to give at least £40,000 per year, no charity – big or small – should be without it.