50 years of fundraising: The philanthropists are 'new' – but so are the fundraisers
The fifth in the series celebrating the 25th edition of The Directory of Grant Making Trusts.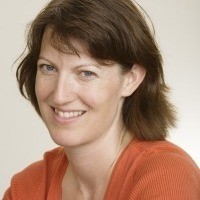 To celebrate the 25th edition, and the 50th year in print of The Directory of Grant Making Trusts, we take a look back over the last 50 years of fundraising through the eyes of a range of fundraising experts.
Dr. Beth Breeze, Director, Centre for Philanthropy, University of Kent, reflects on the rise of the 'new philanthropist' and the future:
Asking is as old as giving, and both acts lie behind most gifts, yet throughout history the focus has been on donors: there are no plaques to fundraisers! The latest manifestation of this skewed interest is the well-documented rise of the 'new philanthropist', who start giving at a younger age, with a different (usually self-made) source of wealth and a desire to support new types of causes in more engaged ways. My latest research charts the parallel, but as-yet unremarked, rise of the new fundraisers.
These New Fundraisers are younger, more likely to be female, well educated, and come from a different background to their predecessors: no longer simply well-connected, well-to do ladies, or men with a military or marketing background. These demographic changes are partly the result of professionalisation, and also driven by a need to abandon the 'old rules' and adapt to changes in the donor population.
Successful new fundraisers share a focus on achieving transformational results: outcomes are prioritised over money targets because, in the words of one of my interviewees: 'Fundraising is not about money, it's about ideas. When you have a great idea, then you cost it'. Therefore, both New Philanthropists and New Fundraisers are focused on what impact is achieved with the sums that are raised or donated.
A final similarity is the extent to which both find joy in what they do. Philanthropy is often described as life-enriching by donors who typically state that generosity brings multiple rewards and that they 'get back far more than they give'. Similarly, successful fundraisers describe 'being proud', 'feeling satisfied' and 'getting a buzz' from doing fulfilling, socially useful work.
The similarities between New Philanthropists and New Fundraisers enables them to build mutually beneficial relationships that can achieve transformational results, despite a general lack of public affirmation in the UK for either givers or askers.
About Dr. Beth Breeze
Beth is Director of the Centre for Philanthropy, at the University of Kent's School of Social Policy, Sociology and Social Research. She teaches Masters-level courses on 'The Art and Science of Fundraising' and 'Advising Donors' , and contributes to undergraduate teaching on Volunteering  and the Third Sector and Society. She has also written four books including; The New Fundraisers which is due to be published in October 2017.
Beth's book 'The New Fundraisers: who organizes charitable giving in contemporary society?' is published by Policy Press on 30 October 2017. Pre-order with a discount here: https://policypress.co.uk/the-new-fundraisers 
About The Directory of Grant Making Trusts 2018/19
Now celebrating its landmark 25th edition, the UK's best-selling guide to funding from grant-making charities is back.

The Directory of Grant Making Trusts 2018/19 offers the information you need to seek your charity's share of over £5 billion – the annual total awarded by the 2,000 funders featured in this edition. With data sourced directly from grant-making charities, each with the potential to give at least £40,000 per year, no charity – big or small – should be without it.