50 years of fundraising: Technology allowing charities to target resources and offering donors more control
The sixth in the series celebrating the 25th edition of The Directory of Grant Making Trusts.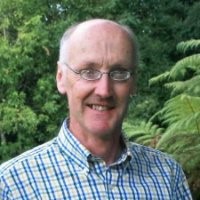 To celebrate the 25th edition, and the 50th year in print of The Directory of Grant Making Trusts, we take a look back over the last 50 years of fundraising through the eyes of a range of fundraising experts.
Sebastian Wilberforce, editor of Legacy Fundraising for 20 years, reflects on how technology has shaped the fundraising landscape:
One of the constants since I started in legacy fundraising in 1995 has been the cooperation and consultation that goes on between legacy fundraisers. It is much to their credit, and of great value both to charities and their supporters.
There have been two significant changes over this period. One has been in the shift from focusing on the mechanism by which legacies are given (making a will) to the message. Rightly nowadays it is about the case for support. The other change, perhaps of even greater significance has been in the use of technology. There are two particular benefits I like. One is in enabling use of resources more effectively, in a more targeted manner, and to present the case for support more richly through for instance film. The other is in giving the tentative supporter or donor greater control over their decision making process. Many individuals want to retain a degree of anonymity with the charity they are supporting or thinking of supporting and so don't want regular and direct interaction. But they do want information about what a charity is doing to help them make their decision to invest in it, or to reinforce a decision already made. The increased scope for the donor to be in control of their relationship with the organisations they support is much to be welcomed and can only help our relationship with them.
About Sebastian Wilberforce
Sebastian is currently Director of The Great Group Consultancy in New Zealand providing a range of services to not for profits including advice on legacy fundraising and copywriting. Previously he was Senior Development Consultant at the University of Canterbury Foundation in Christchurch. He has also gained useful insights as co-owner of a multi-channel consumer facing company and has also worked as fundraising consultant for a range of organisations also in New Zealand. Before that he worked in the UK for RNIB as a legacies specialist. He is a trained but non-practising solicitor with experience of charity and trust law, will making and estate administration.
About The Directory of Grant Making Trusts 2018/19
Now celebrating its landmark 25th edition, the UK's best-selling guide to funding from grant-making charities is back.

The Directory of Grant Making Trusts 2018/19 offers the information you need to seek your charity's share of over £5 billion – the annual total awarded by the 2,000 funders featured in this edition. With data sourced directly from grant-making charities, each with the potential to give at least £40,000 per year, no charity – big or small – should be without it.