50 years of fundraising: the ups and downs
The seventh in the series celebrating the 25th edition of The Directory of Grant Making Trusts.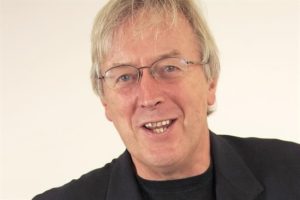 To celebrate the 25th edition, and the 50th year in print of The Directory of Grant Making Trusts, we take a look back over the last 50 years of fundraising through the eyes of a range of fundraising experts.
Ken Burnett, author, lecturer and consultant on fundraising, reflects on the changes in fundraising and what the future may hold:
Fundraising has changed hugely over the past five decades, not always for the better. Though as an optimist I think the future looks brighter, with a real prospect for improving the donor experience at last in sight. Of course, I can't speak for all of the past 50 years but, now in my 41st year as a professional fundraiser, I've had skin invested in most of them.
It's 25 years since my book Relationship Fundraising first appeared. Since then – with some stunning exceptions – mere lip service has been paid to the donor experience, factory fundraising has thrived on an industrial scale, carried out with scant regard for well-intentioned but vulnerable donors. As the 'Olive Cooke' scandals testify.
Hopefully we're now entering a new era of responsible fundraising where the donor experience, rather than ever-increasing targets, will be at the heart of fundraising strategies. Fundraisers must make it so by focusing on what really matters – making sure that being a donor is a consistently fulfilling, rewarding, enjoyable experience that they'll want to do more of.
It's clear now, that's our job.
There's more impetus for positive change now than ever. Will it come? I don't know. Achieving it will require commitment, humility and inspired leadership from fundraisers that we've not seen hitherto. With that, it just could happen…
About Ken Burnett
Ken Burnett is an author, lecturer and consultant on fundraising, marketing and communications for nonprofit organisations worldwide. Ken was UK director of ActionAid and later director of fundraising and communications when in 1983 he founded the influential Burnett Associates agency, the first company of its type in Europe and which still continues as Burnett Works agency. Ken is now a partner with Alan Clayton in the transformational development consultancy Revolutionise and works with fundraisers worldwide to build and develop SOFII, the Showcase of Fundraising Innovation and Inspiration. Ken is the author of Relationship Fundraising and towards the end of 2014 published Storytelling can change the world.
About The Directory of Grant Making Trusts 2018/19
Now celebrating its landmark 25th edition, the UK's best-selling guide to funding from grant-making charities is back.

The Directory of Grant Making Trusts 2018/19 offers the information you need to seek your charity's share of over £5 billion – the annual total awarded by the 2,000 funders featured in this edition. With data sourced directly from grant-making charities, each with the potential to give at least £40,000 per year, no charity – big or small – should be without it.