Expanding the Commission's powers to tackle abuse: consultation response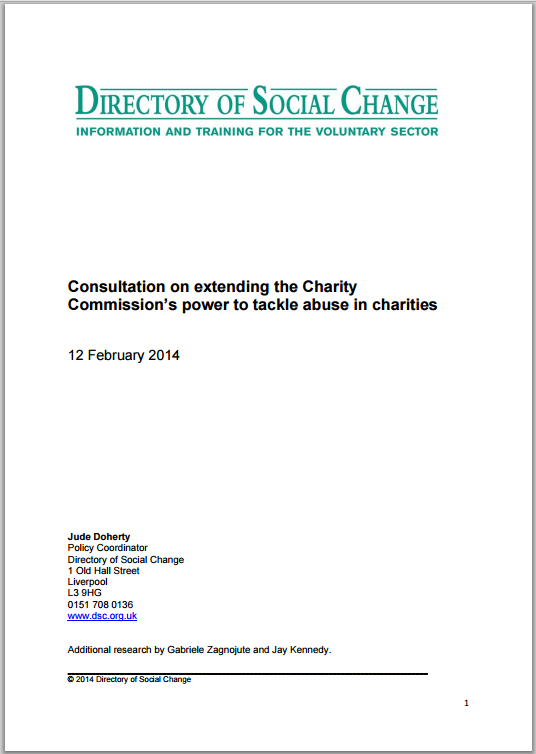 In February 2012 DSC responded to a consultation on a proposed expansion of the Charity Commission's powers to "tackle abuse in charities". This was an important stage in what would become the Charities (Protection and Social Investment) Bill, our response to which you can find here.
We argued, as we continue to do, that the proposed new powers would constitute a breach of civil liberties and give far too much power and discretion to the Charity Commission with no safeguards.
Click on the response on the right to read more.