Great Grant Making Series: Lush Cosmetics' Charity Pot
Bath bombs and body creams on a charitable mission: celebrate 10 years of Lush Cosmetics' wonderful Charity Pot and see if you could benefit from their funding.
Lush Cosmetics are not only known for fizzy bath bombs and fresh products, but also for firmly rooting their products and campaigns in their ethical policies. Similarly, the company's loyal customers are as drawn to the popular cult cosmetics as they are to Lush's opposition to animal testing, unnecessary packaging and positioning as a humanitarian and environmentally-friendly brand.
Lush's Charity Pot is the company's main source of raising charitable funds. Alongside this, they support specific campaign groups by selling limited edition products specifically designed with each cause in mind. For example, the May Day bath bomb raised £135,000 for badger conservation groups, and last year's Error 404 bath bomb raises funds for a global digital freedom campaign. In addition to this, 10p from every bar of 'Fun' soap goes towards helping projects that create safe places for children in Japan to play after the 2011 Fukushima disaster.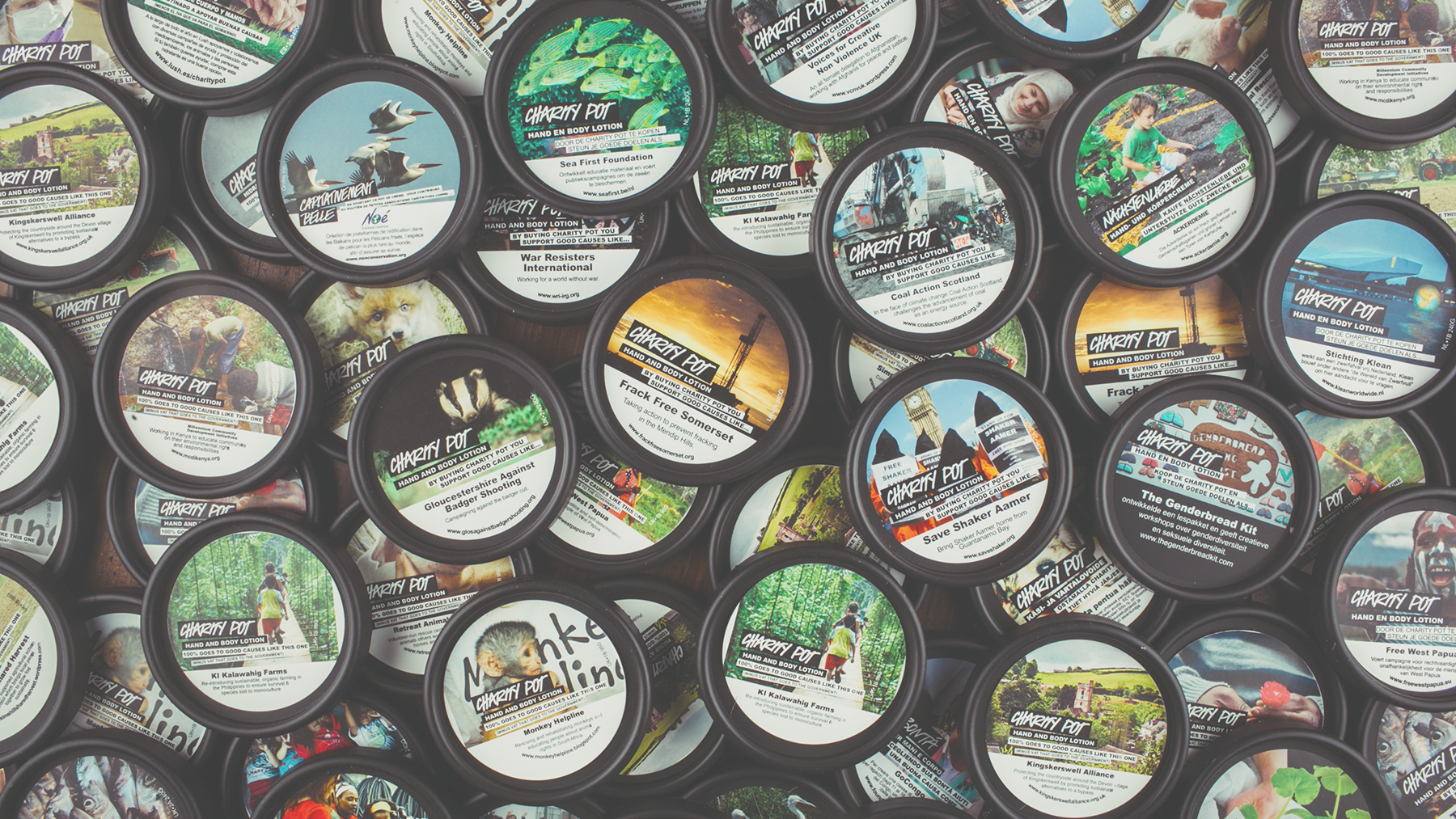 10 years of the Charity Pot
In 2007, Lush created their Charity Pot body cream- the principal manner in which they raise money for charities and other causes.  10 years later the Charity Pot fund is still going strong with 100% of the retail price (minus VAT) being given to grassroots organisations in the areas of animal protection, human rights and environment conservation. The initiative offers funding from £100 to £10,000 non-profits and has globally raised over £20 million till date.
Who have they supported?
The Charity Pot fund supports smaller organisations whose activities and ethos are in line with Lush's own company values.
In 2016, WAYout received a grant to develop training and a film within the LGBTI community in Sierra Leone. WAYout work with disadvantaged young people in and around Sierra Leone, offering them the opportunity to creatively express themselves and develop skills leading to employment or education.
Application tip
Lush prefer to support projects with long term aims that address the root cause of social issues- although funding is provided for aid and support, such as animal shelter, refugee support and advice groups. Their website contains thorough guidelines for successfully applying as well as an online application process. Upon submitting your application, it takes around 6-8 weeks to find out if it has been successful and applications are usually reviewed at the end of each month. As always, read the guidelines thoroughly and aim to put it an application at least three months before the project starts.