Fundraising Now - Exhibitors
The Good Exchange's online platform automatically brings together and matches organisations or individuals with money to give with the causes that need it most – locally, regionally and nationally.
Charities and Community Groups looking for funds can apply for multiple sources of funding via The Good Exchange's single, on-line application process, cutting the time wasted making speculative grant applications and increasing the chance of achieving funding success.
Working collaboratively through the platform – grant-makers, donors and members of the public undertaking fundraising events can automatically see which charities and community groups are looking for money and give to those that need it most, delivering a measurable impact on social problems and build community engagement.
In addition, the platform's match-funding capability motivates fundraisers to increase their efforts and raise money more quickly.

We are an award-winning multidisciplinary team committed to making businesses and charities achieve more with digital. We offer strategic, creative, technical and digital marketing services to our clients. Our approach is user-focused and research-led, we give honest advice on what will work for your users and your business goals.
Fundraising | Data Management | Supporter Services
DonorCare Intelligence makes sense of data so organisations can understand donor activity.
CRM systems can often be a data blackhole; information is added and imported every day, but achieving meaningful analysis, insight and intelligence from CRM's is often illusive. DonorCare Intelligence enables organisations to gain analysis, insight and intelligence from data they already hold; from attrition rates to mass participation analysis, direct marketing to corporate partnerships – and anything in between.
DonorCare Intelligence provides analysis and insight in easy to use interactive formats, so organisations can make the best decisions for future fundraising.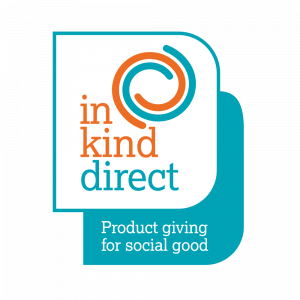 In Kind Direct is a registered charity founded by HRH The Prince of Wales in 1997. We distribute new goods, donated by some of the UK's best known companies to non-profit organisations based in the UK. We have worked with over 9,400 charities and last year, saved them an average £7,485!
Registration is completely free and gives you access to an online catalogue ranging from toiletries, laundry and cleaning products to clothing, toys, craft supplies and so much more. Use products to run your projects, maintain your facilities or give for free to the people you support.
We can help you spend more on support, not supplies – and to do even more for less.

Charity People was set up in 1990 as the first specialist charity recruitment consultant. Since that time we've maintained an unrivalled reputation for our service. Our specialist fundraising consultants have developed superb networks of the best candidates for roles at all levels. At the heart of what we do is a friendly, knowledgeable and dedicated team.
If you'd like to exhibit, give Shireen a call on 020 7697 4200 now.