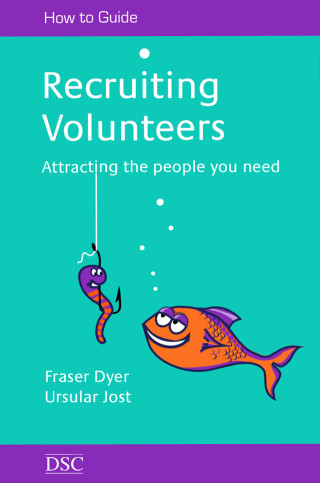 Does your organisation rely on the work of volunteers to generously give up their time? Most charities do.
But do you have a strategy to recruit the volunteers you need, plans in place to make them feel valued and want to stay, and policies to ensure you and they are legally covered?
Everyone gains when you do it properly. This book shows you how.
Who should buy this book?
This guide is for anyone who needs volunteers, whether you are a huge multi-faceted organisation or a small charity running almost entirely on voluntary support.
What does it cover?
Finding the right people, with the right skills, and then keeping them is a challenge. This book breaks it down into easy-to-understand steps.
Decide on the volunteers you need and learn where to find them.
Creating attractive messages to get volunteers on board.
How to offer valuable, satisfying and diverse roles that meet your own and your volunteers' needs.
Your volunteering strategy in the wider context of your organisation's work.
Look inside
Have a look Inside ´Recruiting Volunteers´
About the authors
Fraser Dyer
Fraser is currently Priest-in-charge at St Anne and All Saints church, South Lambeth.  Before becoming ordained and, Fraser ran a training and facilitation consultancy for eight year called My Working Life primarily aimed at the not-for-profit sector and for five years before that he was a partner in Spiral Associates with Ursula Jost which was a le. He has ran volunteer programmes for Greenpeace and Traidcraft.
Fraser is co-author with Ursula Jost of Recruiting Volunteers: Finding the People You Need for Directory of Social Change and also Why Do I Do This Every Day? Finding Meaning In Your Work and most recently Who Are We To Judge?: Empathy and Discernment in a Critical Age.
Ursula Jost
Ursula was founding partner of Spiral Associates which became the UK's leading firm of training consultants specialising in volunteer management.  Previously  he was a business development manager and business analyst in the US and Switzerland.  She was also President of the Consistoire for the Swiss Church in London from 2000-2012.
Ursula is co-author with Fraser Dyer of Recruiting Volunteers: Finding the People You Need for Directory of Social Change.