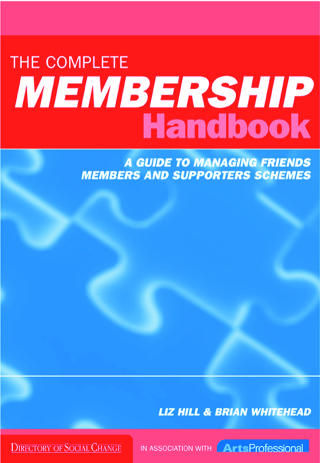 You may find something closer to a membership or 'friend' model offers your organisation more loyalty, more support and more income in the long term.
This book shows you how to get started, and how to further improve any membership scheme you already have.
If you can design benefits and bonuses on offer to members only, you could create a rich stream of funding and support that your organisation can rely on.
Who should buy this book?
This comprehensive guide is for fundraising professionals and those managing organisations who are looking for new ways to fundraise and may not have considered membership before, or are not sure how to make it work for their charity.
What does it cover?
With examples throughout, this book will take you every step of the way through establishing a membership scheme that works.
Considering whether membership is for you.
Devising a membership scheme: making sure your organisation and your members benefit.
Creating the membership brand, marketing it and measuring its impact.
The practicalities, planning, budgeting and risks of the membership model.
'A thorough and useful survey…what really sets it apart is the quality of the illustrative material.'

Museum Practice
Look inside
Have a look inside The Complete Membership Handbook.
About the authors
Liz Hill
Liz is Editor at ArtsProfessional. She has written and co-authored and a number of books including The Complete Membership Handbook for Directory of Social Change. She was a Senior Lecturer in marketing at Anglia Polytechnic University in Cambridge from 1991.
Brian Whitehead
Brian is Publisher at ArtsProfessional. He spent 15 years in marketing roles in the arts and leisure sectors with an early career in local authority leisure and arts management for Three Rivers District Council and subsequently Northampton Borough Council.
He is co-author with his wife, Liz Hill of The Complete Membership Handbook for Directory of Social Change