Chester Howarth
Researcher
Chester joined DSC in 2020 as a Researcher on DSC's Armed Forces Charities research project.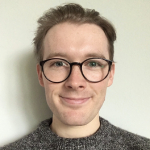 He contributes to the research and writing of the Focus on: Armed Forces Charities series.
Chester's favourite thing about working at DSC is undertaking data analysis and knowing it makes a positive difference to the ability of charities to help others.