Ian Pembridge
Senior Researcher
Ian joined DSC in as a volunteer in April 2014 before becoming a full-time member of the team later that year, and he has worked on several publications including the Guide to Grants for Individuals in Need, the Guide to Company Giving and the Directory of Grant Making Trusts. He has also been involved in a variety of other research projects including the Sector Insight: UK Grant-Making Trusts and Foundations and Armed Forces Charities reports.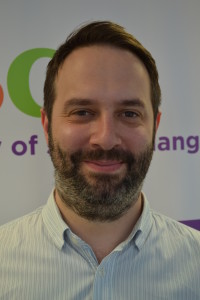 He currently splits his time between working on DSC publications and managing the governmentfunding.org.uk website, which brings together information on sources of regional, national and European government funding. His main responsibilities are keeping the website up-to-date, researching new funding opportunities and acting as a main point of contact for both funders and subscribers.
He has a BA (Hons) in Politics and International Business from the University of Liverpool and has over five years' experience working in the financial services industry. He has also volunteered at Wirral CVS where he was responsible for finding suitable opportunities for volunteers. His current areas of interest are social investment, corporate foundations and European funding.