About Bespoke Research
Research forms the foundation of evidence-based social change. DSC offers a bespoke research service which can provide custom reports for organisations in the charity sector.
DSC provides a custom research service to meet your organisation's needs.
Research generates evidence, and evidence is crucial for really understanding the sector in which we operate. Solid evidence enables effective planning and decision making to happen; so evidence needs to come from excellent research.
DSC can produce a bespoke research project for you, which includes a professionally printed report, including data analysis and exposition, along with accompanying presentation slides.
Research projects may include:
Information gathering and analysis

Membership surveys

Charity sub-sector analysis

Data analysis and intelligence reports

Qualitative analysis including focus groups, interviews and content analysis

Project evaluation for stake-holders and service-users

Research to inform policy or strategy
Knowledge and expertise
Producing effective research requires knowledge and expertise, so DSC 's research experts can work with your organisation to produce custom research projects. DSC offer everything from designing your project, to data collection and analysis, through to the delivery of your own bespoke report.
Recent bespoke research partnerships
Cobseo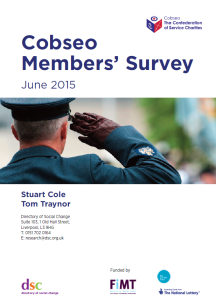 In 2015, DSC Research partnered with Cobseo (The Confederation of Service Charities) to undertake and produce Cobseo's first 'Members' Survey'
Senior Researcher Stuart Cole and Head of Research Tom Traynor utilised a mixed methods, qualitative and quantitative data approach to create research allowing Cobseo to understand the views and experience of its members.
DSC Research assisted with designing the survey questions and management of the data gathering process. We then undertook a comprehensive analysis of the data and produced a full professionally printed report, detailing the outcomes of the survey.
Combat Stress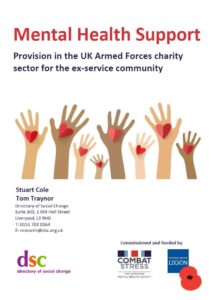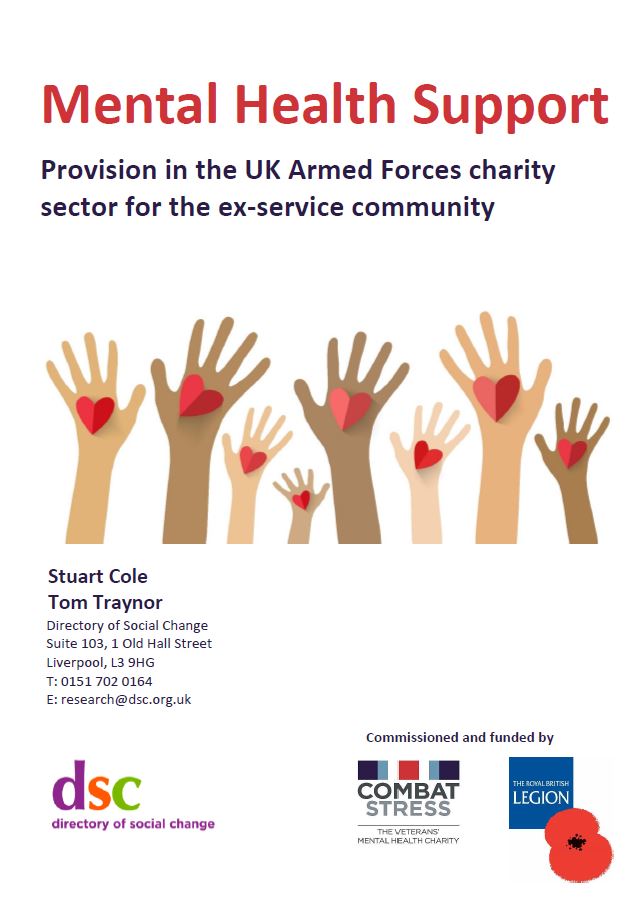 In 2016, DSC produced a bespoke report for the armed forces charity Combat Stress, in collaboration with The Royal British Legion.
Senior Researcher Stuart Cole and Head of Research  Tom Traynor produced an analytical overview of the UK charitable provision for mental health across UK forces charities.
DSC's combined its extensive database with bespoke analysis to produce this unique piece of research.


Get in touch with us to see how DSC Research can help your organisation