Charity Accountants' Conference 2018 exhibitors
Helping charities to be effective in their specialist area, including formation, governance, compliance, procurement, contracts, property and employment issues. We exist 'to improve lives, communities and society'. Our understanding of, and commitment to, the voluntary sector underpins the ethos of the whole firm, not just a department or team. This depth of understanding helps us find the most effective way to help charities achieve their aims. Find out more here.
We are able to track our heritage back over 240 years and have been helping charities with their investments for nearly as long. To help ensure we fully understand the issues facing our clients, we actively encourage members of staff to take up a trusteeship with a wide range of charitable organisations or act as volunteer independent investment advisors on charity investment sub-committees. Find out more here.
PS Financials are the author of award-winning accounting, purchasing, budgeting & reporting software.  To provide a total  consolidated view, PS Financials interfaces with leading Not for Profit systems including Donorflex, Raisers Edge, Care CRM, Salesforce and ThankQ. We also support feeds in from your payroll provider, bank and Excel. Find out more here.

CCLA is one of the UK's largest charity fund managers according to the latest Charity Finance Survey. Managing investments for charities, religious organisations and the public sector is all we do. Based in the City of London, with an office in Edinburgh, we are largely owned by our clients' funds. Find out more here. 

Our services are specifically designed to meet the needs of charities and not-for-profit organisations. CAF has 90 years' experience helping charities achieve their goals and ambitions. And because we're a charity ourselves, we understand the challenges your charity faces – and what you need to deliver your mission. Our bank, CAF Bank, has over 30 years' experience providing a dedicated banking service to charities and not-for-profit organisations. Find out more here.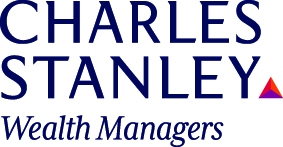 Today, Charles Stanley & Co. Limited is one of the leading investment management companies in the UK, dedicated to serving the private investor. In addition we act for many national charities, trusts, professional institutes and major financial institutions. But our principal business remains as it was a century and more ago, the provision of a traditional, high-quality service to the discerning private investor. Find out more here.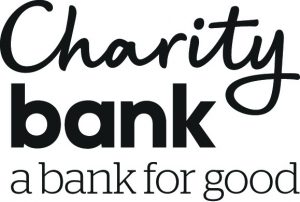 Charity Bank is an ethical bank that exists to lend to charities and social enterprises and other organisations where the loan is for social purpose.
We offer competitively priced loans, an interest in and understanding of what you do, tailored terms and a team of regional managers there to help you find a solution to your funding needs. Find out more here.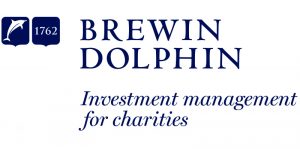 Helping charities to achieve their financial goals has been a core part of Brewin Dolphin's business for more than 65 years. Brewin Dolphin is one of the largest charity investment managers in the UK with nine specialist teams managing over £3 billion* for more than 1,700 charities, helping them to fulfil their obligations to a wide range of beneficiaries. Find out more here.
If you'd like to exhibit, give Shireen a call on 020 7697 4200 now.