Management, Management & leadership
Charity Leaders' Summit - Charity leader line-up
Spend the day learning from exceptional leaders and hear how they overcame challenges similar to those you're facing. You will leave inspired, with fresh perspectives and renewed purpose.
Your speakers (more to be announced!)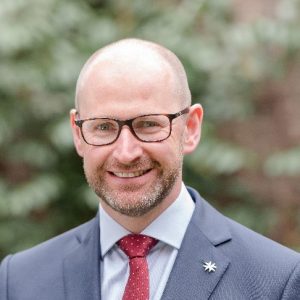 Martin Houghton-Brown
CEO, St John Ambulance
Read More
Martin joined St John Ambulance as chief executive in January 2018. He has a strong track record in leading the development of public service delivery and in policy change with a focus on giving people – especially young people – the chance to fulfil their potential through volunteering, education and training. He comes to St John Ambulance from Depaul UK, where he was chief executive for five years. While at the charity Missing People, he successfully campaigned for a new missing persons law and launched the new national telephone number for missing people.

He has also held roles at the Children's Society and served as Chair of the YMCA England & Wales board of trustees. In June 2019, Martin was appointed as Chair of the Centre For Youth Impact which reflects his long-term commitment and dedication to making a positive impact on the lives of young adults and children.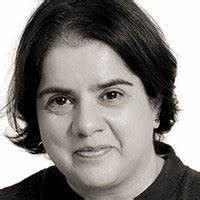 Rita Chadha
CEO, Small Charities Coalition
Read More
Rita Chadha joined the Small Charities Coalition in July 2019, having previously worked for various charities at the local, national and international level. Throughout her career, Rita has specifically focused on the issue of equality and diversity, most notably leading the national campaign against the Go Home Vans in 2013. Rita has during her professional career and through her volunteering contributions developed specific specialisms in crisis, change management, and campaigning. She has a particular interest in the changing relationship between local authorities and public bodies and small charities. She was until recently chair of a council for voluntary services in East London and continues to serve as a trustee of three other organisations.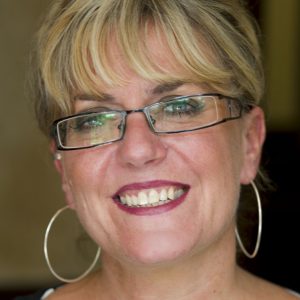 Debra Allcock Tyler
CEO, Directory of Social Change
Read More
Debra has been the Chief Executive of the Directory of Social Change (DSC) since 2001. DSC exists to support charities to serve their communities and their causes and reaches around 15,000 charities a year through its work. She is a Trustee of In-Kind Direct, a Trustee of the Berkshire Community Foundation, Vice-President of the Soldiering On Awards, an AAF (Africa Advocacy Foundation) Ambassador for Women and Girls at risk of or affected by FGM and other harmful practices and until very recently was Vice Chair of Governors of WhiteKnights Primary School. She was the founder Chair of the Small Charities Coalition. She was a member of the Charity Commission's SORP Committee for 7 years.

After a brief stint in the private sector Debra has spent most of her career in the charitable sector in leadership roles in campaigning, policy development, sales, product development, media relations and training. She is particularly proud of her 14 years as a voluntary Trade Union Officer and the year she spent working with Youth at Risk. She was the first female Programme Director of the Runge Effective Leadership programme. She is a mentor to a number of CEOS and Chairs of Trustee Boards.

Debra is a renowned authority in the field of leadership and governance in civil society, an internationally published author, including the seminal It's Tough at the Top, a guide for chief executives. She writes 'The Last Word' column for Third Sector magazine which reaches around 123,000 people per publication.

Her first volunteering role was at the age of 16, in a local hospice, helping the staff with basic duties such as cleaning and changing beds.

She has a degree in psychology, started a physics degree (until she got side-tracked), is a Fellow of the RSA and a member of the Royal Institution. Her interests are theoretical physics, behavioural economics and politics.
Vivienne Hayes
Chief Executive, Women's Resource Centre
Read More
Vivienne Hayes is the Chief Executive of the Women's Resource Centre (WRC). Vivienne has spent over 30 years working in the women's sector, both delivering and managing services. Her passion is to support and improve the life experiences of women and their children, and most of her work has focused on this. Vivienne was awarded the National Diversity Award 2013 for Gender Role Model. WRC won Third Sector 2014 award for Britain's Most Admired Charity. More recently, Vivienne was a recipient of an MBE.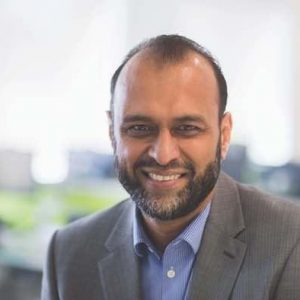 Javed Khan
CEO, Barnardo's
Read More
Javed Khan leads our staff of over 8,000 and more than 20,000 volunteers. He is a leading figure in the UK public and voluntary sectors. He regularly advises government ministers, and is a high-profile contributor in the media and at national and international conferences. Javed is a member of the Government's Independent Grenfell Recovery Taskforce, a Patron of the National Citizen's Service, a Non-Executive Director of a London NHS Hospital Trust and a Non-Executive Advisor and member of Birmingham City Council's Strategic Programme Board. He began his teaching career in the West Midlands, and made rapid progress, becoming head of department, assistant principal and then director of development in a further education college. In 2015 he was awarded an honorary doctorate by Birmingham City University. The son of Kashmiri immigrants who could neither read nor write when they arrived in the UK, Javed is a passionate advocate of the Barnardo's philosophy: incredible things happen when you believe in children. His previous roles include Chief Executive at Victim Support, Executive Director at London Serious Youth Violence Board, and Director of Education at Harrow Council.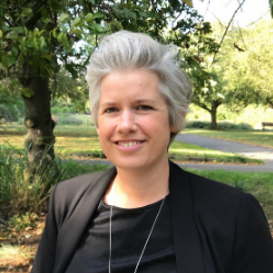 Ruth Marvel
CEO, Duke of Edinburgh's Award
Read More
Ruth joined the DofE in 2019 as CEO. She is responsible for providing overall leadership of the organisation so that DofE can achieve its mission of developing and empowering young people.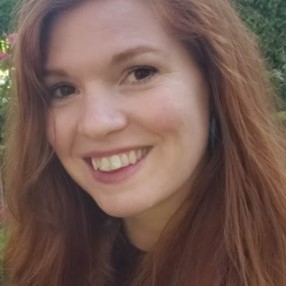 Evelina Svensson
Development Manager, Women's Resource Centre
Read More
Evelina has a life-long commitment to feminism, equality and human rights. She is the Development Manager at Women's Resource Centre, where she has been working the past three years. During her time at WRC, she has been managing various projects including a Pan-London partnership project tackling violence against women and girls. She is currently working on the Women's Leadership for Social Change programme, which she is the initiator, project manager and trainer for. Evelina is passionate about the programme as it combines some of her favourite aspects of her job: meeting inspiring women and sharing ideas of how to create social change for a more fair and equal world. Prior to joining WRC, Evelina attained a BA in Human Rights and an MSc in Gender and International Relations.
Tebussum Rashid
Deputy CEO, Black Training and Enterprise Group
Read More
Tebussum (Tebs) has over 25 years' experience of working with the voluntary and community sector, not only assisting with organisational development issues, funding and fundraising but also helping create and develop new organisations and projects, influencing policy and societal change. She is currently she is currently Deputy Chief Executive at Black Training and Enterprise Group (BTEG). Alongside this she is the founder and Director of Sukoon Ltd, a training and consultancy company, through which she has facilitated and delivered a range of courses. She also coaches and supports people in their personal development – especially BME women. Tebussum is passionate about the work of the voluntary and community sector and its potential for bringing about significant changes to people's lives.
Neil Heslop
Chief Executive, Leonard Cheshire
Read More
Neil became CEO of international, pan-disability charity Leonard Cheshire in 2016. He lost his sight aged 21 and is a law graduate from Newcastle University. Highlights of his work include:
• Co-founder of the charity Blind in Business, serving as a Trustee from 1992 to 2018
• Advisor to the UK Government on the introduction of the Disability Discrimination Act
• Co-Chair of the Disability Charities Consortium comprised of the ten largest disability charities. Their work promotes the rights and interests of 13 million people with disabilities in the UK
With 25 years in business, Neil held senior leadership roles in the telecoms industry in North America and Europe. He was CEO of Cincinnati Bell Wireless, and Director of CTIA the Wireless Association in the US, and Head of Strategy and General Manager of Retail and online at O2 UK. In 2002 he was awarded the OBE for services to British Telecommunications and charity. He holds an MBA from Cranfield School of Management and a Diploma in Marketing from the Chartered Institute of Marketing.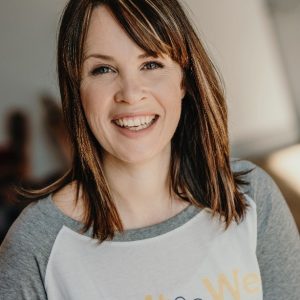 Claire Warner
Founder, Charity Well Research
Read More
Claire Warner is a trained fundraising consultant with 20 years' experience in the UK third sector. Claire started her fundraising career in 1997, including roles at the Halle Orchestra, Opera North and the Imperial War Museum North. At the end of 2003 Claire moved into freelance fundraising and consultancy and worked successfully with a number of charities and seven hospices.

In 2017, following an enforced 8-month career break while receiving (successful) treatment for breast cancer, Claire moved solely into consultancy, training and coaching, specialising in fundraising management. She now works with similar sized charities helping them attract, develop, motivate and retain great fundraisers and fundraising teams; and develop organisational cultures which support wellbeing and success.

Claire runs training and workshops as well as in-house versions for charity clients. She is a Trustee of Forget Me Not Children's Hospice and is on the Institute of Fundraising's Standards Advisory Board. Most recently, Claire has joined the IOF Yorkshire Committee and runs their newly launched Leaders Network. In 2018, she founded Charity Well, an initiative focussing on the wellbeing of those in fundraising and the wider charity sector. She lives on the West Pennine Moors in Lancashire, with her husband, their two daughters, Rowan the dog, and Toby the horse.
Siobhan Corria
Head of Inclusion, Action for Children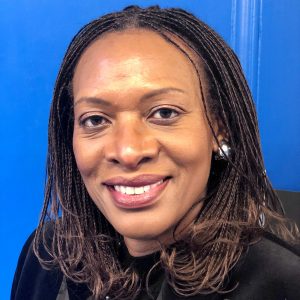 Diane Chilangwa Farmer
Social Science Researcher, PDC Diversity Consultants
Read More
Diane is one of the three founding partners of PDC: Professional Diversity Consultancy (PDC). PDC provides research based advisory services relating to organisational approaches to diversity in employment through both qualitative and quantitative research methodologies.

In 2010, Diane completed her doctorate at LSE's Gender Institute. Drawing on feminist and organizational theory, Diane's work and research interests focus on the challenges and indeed, the benefits of living and working in a diverse society. To date, Diane's research work has centred on ensuring that historically disadvantages individuals are given the opportunity to tell "their story" in a way that reflects their views of reality – be it within the workplace, their communities and/or educational environment. Prior to moving to the UK in 2001, Diane lived in South Africa where she worked for the Financial Times Newspaper as their Business Representative for South Africa, Zambia and Zimbabwe. Diane was Ambassador for Womankind Worldwide from 2016-2018. She is currently a Trustee of Concern Worldwide UK (CUK) and a member of the board's Audit and Finance committee and Fundraising Board member for Maggie's at The Royal Marsden Sutton.
Polly Neate
CEO, Shelter
Read More
Polly Neate CBE is CEO of Shelter, the housing and homelessness charity. She is a prominent commentator in the media and on platforms as diverse as the Oxford Union and the first Women's March London, on housing, social justice, leadership and feminism. She was previously CEO of Women's Aid and, before that, Executive Director at Action for Children. She is a trustee of Agenda, the alliance for women and girls at risk. She was overall winner of the Social CEOs award for best charity CEO in social media 2019 and can be followed on Twitter @pollyn1 and Instagram @pollyatshelter. Polly was awarded a CBE in the 2020 New Year Honours List.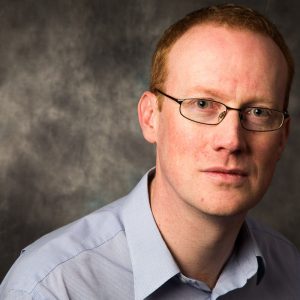 Graeme Reekie
Director, Wren and Greyhound Limited
Read More
Graeme Reekie leads Wren and Greyhound, a creative management consultancy based in Scotland. He is the author of 'The Lasting Difference' toolkit, the go-to guide for sustaining non-profit organisations and their impact. He finds it difficult to practise what his company preaches, but he tries, and he's better at it than writing about himself in the third person.