Last March, we put together a list of five practical digital marketing tools used by our team. It got us thinking about other useful, practical tools out there that you could be missing out on. With so much of the world online, it's important to use tools that help to tell your organisation's story, and engage with your community.
1. Venngage:
You have a lot of important information to share with donors and benefactors alike. Infographics are a great way to get key information out in an interesting and easy to understand manner. Venngage is an infographic builder that allows users to create impactful images at a minimal cost. Venngage offers 100+ graph, infographic and chart templates to choose from and easy to follow steps to create. Users can choose between a free version or paid plans for businesses and organisations. All non-profits and NGOs get 50% off all plans. You can learn more about Venngage and try it out for yourself here.
2. Survey Monkey
Better understand what your donors and benefactors are thinking and what they want by sending out surveys. Survey Monkey is online survey development software that helps you design surveys to gain more insights to the behaviour and opinions of your community. Survey Monkey offers free, customisable surveys, as well as paid back-end programs that include data analysis. To use, simply select a template, edit the default survey to suit your needs and choose how you would like to distribute your survey. Use Survey Monkey to analyse the results of your survey efficiently.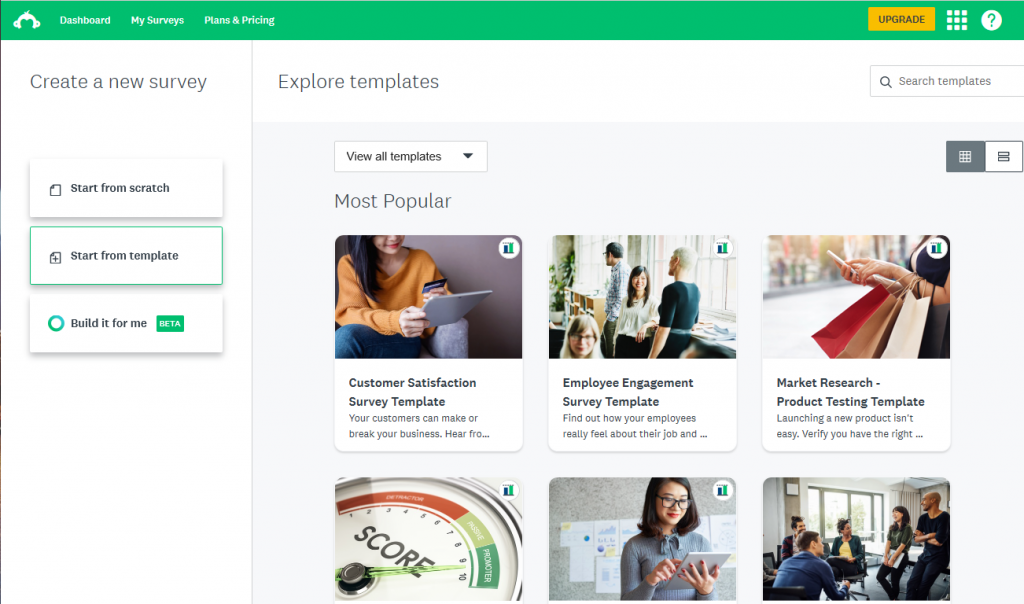 3. GT Metrix or Page Speed Insights
Make sure your website is running as efficiently as possible so visitors can hear your message loud and clear. GT Metrix is an online service that tests how fast your website loads. This service will provide you with a performance report that will give you data on your website's speed and usability, and performance monitoring to tell you not only if your website is up but if it's usable. GT Metrix is free to use to run website testing, however there is also a paid plan option with more insights available, including monitoring from remote locations and reduced wait time for your analysis.
4. Google Keyword Planner
Keywords are what drives targeted web traffic to your business. Google Keyword Planner, formerly known as Google Keyword Tool, helps you to find trends in keywords and select the most efficient ones. This is free to use, however, in order to use Google Keyword Planner, you need to have a Google Ads account but you don't have to run an active campaign. Within Keyword Planner, you can either 'find new keywords' and 'get metrics and forecasts for your keywords'. Within 'find new keywords', users can search for words or phrases and Google will provide suggestions. 'Get metrics and forecasts for your keywords' will help you check the search volume for existing keywords. Both pages will then take users to a results page where they can see the keyword's results across locations, language and search networks (meaning Google and their search partners). Use Google Keyword Planner to help strategise the most efficient keywords to drive traffic website traffic.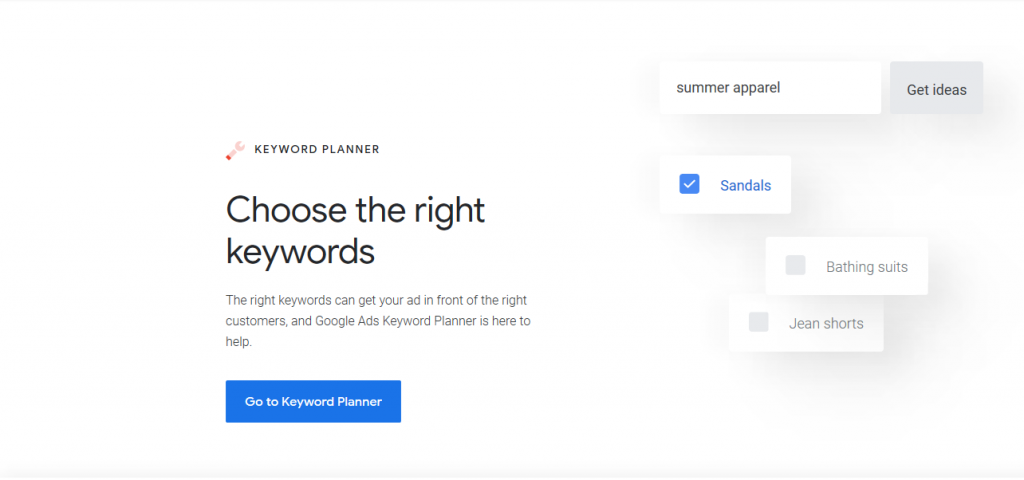 5. Facebook Creator Studio
Plan and manage the content you use to help tell your story and engage with your community. Facebook Creator Studio is a useful tool to help creators more easily build and manage their content for Facebook and recently, Instagram. Uses can respond to Facebook and Instagram messages and comments, in one place, to better help continue the conversation within your community. Users can schedule posts and manage content, monetise posts and measure content across their accounts, even across multiple pages. Within Facebook Creator Studio, users can content performance insights and estimated earning metrics to help you decide whether to monetise a post. For video content, users can bulk upload multiple videos at once, save as drafts and then create and manage video playlists. With the addition of Instagram to Facebook Creator studio, users can also manage IGTV videos as well. Users can then track total followers and understand the returning viewers, plus see how long people are watching the videos to better understand how engaging the content is. Explore Facebook Creator Studio to see how you may improve your digital marketing strategy.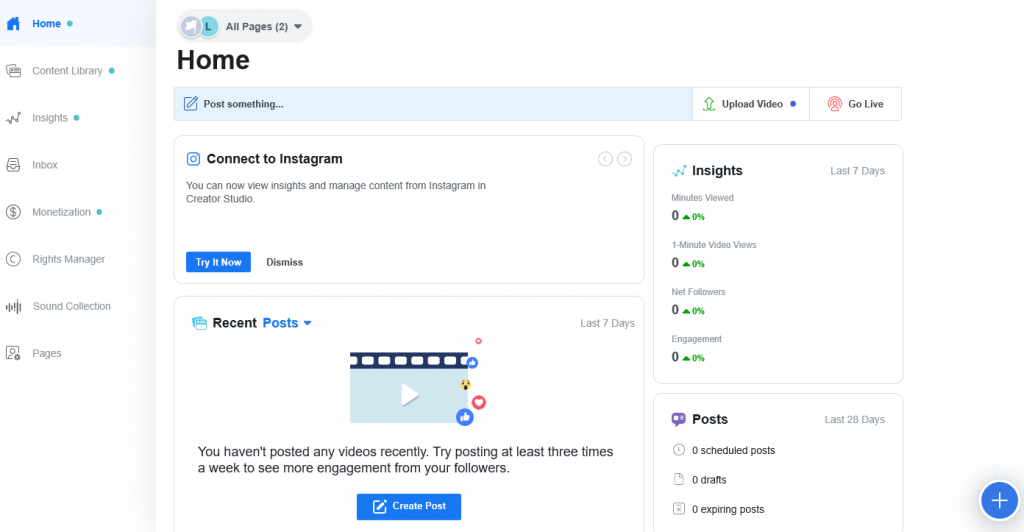 6. BuzzSumo
Know what's popular and find out what people are talking about. BuzzSumo is a service that helps you know what content is popular by topic. Search content insights to gather information on what topics are gaining the most attention and where certain topics are being discussed. BuzzSumo also allows you to monitor influencer information, seeing who are the people that others listen to the most. You can also set up a keyword alert, so you are updated when relevant content is posted or updated.