Local Grants Forum makes the case for grants to key government officials
The Local Grants Forum is a partnership of national voluntary organisations. Members of the Local Grants Forum participated in a listening exercise with Government officials on 26 September 2011. Our members have a great deal of experience of building the capacity of local communities at grassroots level. We would welcome any further opportunities to discuss with the Government how its policy objectives can be translated into practice and how to avoid any unintended negative consequences which could arise from these proposals. Members of the Local Grants Forum are jointly submitting the following key points in response to the White Paper.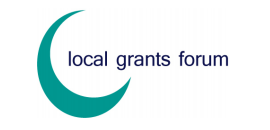 Local Grants Forum key points in response to the Open Public Services White Paper
1. We are concerned that the implementation of these reforms could favour large providers and run contrary to the government's localism agenda.
2. We have major reservations about the implications of payment by results for smaller local voluntary organisations and community groups.
3. We would be concerned by the increased use centralised prime contracting, particularly in advance of ensuring the effectiveness of the Merlin Standard developed by DWP.
4. We would like to see more consideration given to collaborative approaches to public service improvement, with commissioners co-designing services in partnership with communities and civil society organisations and the adoption of asset-based approaches focussed on building social capital.
5. Grant funding should be promoted as an appropriate mechanism for supporting neighbourhood services. This would help to ensure that neighbourhood services continue to be run by, and accountable to, their local communities.
6. There needs to be greater clarity over the role and functions of neighbourhood councils. We note the proposal to delegate community grants to neighbourhood councils. It will be important to ensure fair and transparent processes and mechanisms for dealing with any conflicts of interest. Funding should not be diverted away from communities without a neighbourhood council, or from poorer areas to wealthier areas.
7. We believe a clear framework is needed to support local areas in determining which services should be treated as 'individualised services', 'neighbourhood services', and 'commissioned services'. This could cross-refer to the National Audit Office Successful Commissioning Guide and their "Decommissioning Toolkit"
8. Investing in developing the skills, knowledge and confidence of local commissioners will be critical to achieving the government's policy intention of localism and to creating real opportunities for small civil society organisations, including creating an environment which encourages the development of local consortia.
9. Commissioners need to work closely with civil society organisations to understand the wider social, environmental and economic benefits they bring to local services and should be encouraged to shape and develop the local market by investing in small, local civil society organisations.
10. We are concerned that the scale and pace of implementation of these proposals must not be allowed to jeopardise the policy ambition of reducing inequalities and promoting fair access to services.
This response has been endorsed by the following members of the Local Grants Forum:
Kevin Curley, NAVCA
David Tyler, Community Matters
Toby Blume, Urban Forum
Alison Gelder, Housing Justice Federation
Titus Alexander, Novas Scarman
Susanne Rauprich, NCVYS
Stephen Hammersley, Community Foundation Network
Andrew Seager, Citizens Advice
Vandna Gohil, Voice4Change England
Jay Kennedy, Directory of Social Change
Phil Jew, Advice UK
Phil Jew, Action for Advocacy
Maggie Jones, Children England