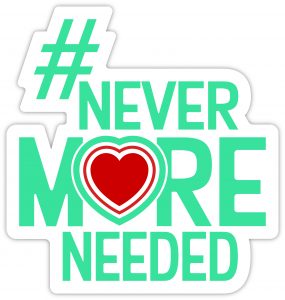 For the last 5 weeks we've been desperately campaigning for adequate support for charities affected by the COVID-19 pandemic. Working with others across the sector, we've been pushing government relentlessly for a £4.3bn stabilisation fund to ensure the millions of people whose lives are enriched, made easier, and saved by charities, are still around to help them when this crisis abates. Many of you wrote to your MPs and shared your stories.
In response, they "gave" £750m, which is £3.5bn short of what is needed.
Through all of the discussions, arguments and conversations, it was clear that a lack of understanding about what "the sector" is and what we do at the top levels of government remains a big part of their refusal to properly support us. In a way, we can understand that. If your view is that charities are "nice to have" and we're all simultaneously massive and paying our CEO's £10m a year and tiny and run by volunteers, it's easy to come to the conclusion that £4.3bn is a ridiculous amount of money.
But it's just not true. Charities are delivering public services. They are supporting the NHS. They are treating and supporting people with cancer. They are schools. They are hospices. They are pulling people out of the sea, and saving them from mountaintops. They are holding people's hand when they die.
We know that, and so do you. But right now we need everyone to know. To know that the work we do isn't "nice to have", that it was critical two months ago, it's critical now, and it's absolutely critical to whatever comes next for all of us.
So while the eyes of the nation are on charities, and focused on the forthcoming Big Night In and Two Point Six fundraising campaigns this week, we want you to join us and show everyone that doesn't already now it (and remind a few that might have forgotten), that charities are #NeverMoreNeeded than they are now!
All we want you to do, is share and showcase the difference your charity makes to your beneficiaries and communities, share pictures and stories across social media using the hashtag #NeverMoreNeeded and help us to show the world the difference that you're making.
How to get involved
Use the hashtag #NeverMoreNeeded
Combine it with the #BigNightIn hashtag on Thursday 23 April
Combine it with the #TwoPointSixChallenge hashtag in the run up to Sunday 26 April
Use images, stories and stats to show the huge difference you make to lives and communities
Follow or tag us on twitter at @DSC_Charity or on Facebook and we'll share your stories along with ours!