Race Equality Foundation: A Good Grant from the Dept. of Health
Race Equality Foundation received a grant from the Innovation, Excellence and Strategic Development Fund at the Department of Health, for a period of three years totalling £211,949. Here they discuss how the grant enabled them to adapt to changing circumstances.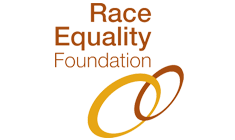 Communication was good. We were allocated a named grant manager to liaise directly with, who has always been prompt in responding to any queries.
There was also an event at the start of our project for all those who received grants to network and to hear directly from the grants team about expectations and what support could be provided, as well as ask questions we may have had. The biggest help has been in talking through ideas we have had to change the project methodology as and when faced with challenges or when things have not gone according to plan. This has meant that we have not had to stick with a prescriptive approach but have been able to adapt to ensure that we deliver the outcomes we had identified, in a flexible way and maximise the use of the grant.
The grant was provided in a way which allowed us to adapt to change. Within a three year period, any delivery of a service in the current climate of public sector cuts and constant change means that plans made on writing the application are sometimes not suitable when it comes round to deliver some months later. We were able to approach our grants manager on two separate occasions to discuss challenges we were facing and potential solutions we had identified. We identified two solutions we wanted to implement, both of which were agreed as they had little impact on the budget of the project whilst increasing both the numbers who were impacted, the range of users we could engage, and the diversity of authority types in the project.