Scottish Ballet: funding for the arts
Scottish Ballet's research on trustfunding.org.uk, to provide a ballet and dance experience for young people with social & behavioural difficulties.
From The Nutcracker to Hansel & Gretel, Othello to Highland Fling, Scottish Ballet is recognised as one of the UK's four leading ballet companies. Founded in 1969, The Company tours the UK and abroad enchanting audiences with a variety of high-quality and innovative dance, including classic ballets as well as modern works.
Aside from the beauty and intricacies of its productions, Scottish Ballet also work off the stage to provide dance classes and a range of educational and outreach initiatives – from encouraging aspiring young dancers to train as well as working with children and adults of all abilities. A pioneer for inclusivity, the company was the first dance company in Europe to offer live audio description for the visually impaired – a programme that it still maintains.
The Close
The Close is an education project initiated by Scottish Ballet, providing a first time ballet experience for young people (aged 11- 18) with varying degrees of social, emotional and behavioural difficulties. Participants are given the opportunity to attend regular themed dance classes as well as a performance by Scottish Ballet at their local theatre with a post-show discussion. The aim is to empower young people by providing a space to welcome and nurture creativity, build confidence, communication and self-expression, as well as promoting a cultural education with new and fun experiences.
The company have raised over £45,000 over three years through Trusts & Foundations, allowing the project to go ahead this year – although a shortfall of £20,000 means that fundraising will continue to enable the project to extend for another 2 years.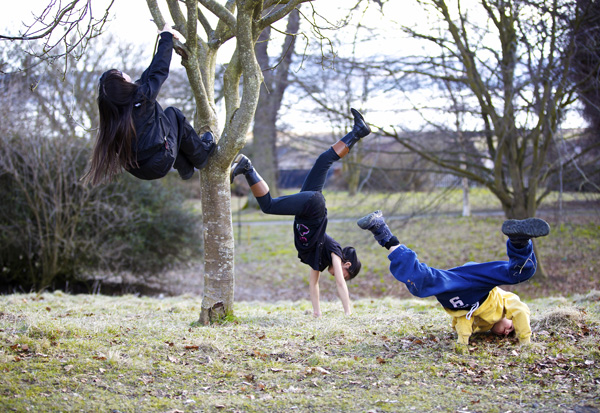 Funding for the arts using Trustfunding.org.uk
Scottish Ballet delivers a range of charitable activities as well as numerous productions, which are supported by a combination of public investment from the Scottish Government, donations, earned income and trust funding. Of their annual turnover, £120,000 is raised each year from trusts, with trustfunding.org.uk playing an important part in finding funders.
Sarah Potter, Fundraising & Development Copywriter
We use trustfunding.org.uk to give us an overview of a trust in the selection process. If the trust doesn't have a website trustfunding.org.uk is very useful for providing a contact name and number or email so that we can contact them directly and talk to someone about our projects, which are often quite unique.
Trustfunding.org.uk is saved in my favourites so that I can dip in and out quickly. The search function has a lot of filters so that you can find the best matching trusts. Using it means we can be more prepared before speaking to funders.
Fundraising tips
Research – find out everything you possibly can about a trust before you speak to them
Be concise – keep your proposals as clear and concise as possible
Keep updated – keep abreast of funding news, so that you build up a bank of knowledge
Update your supporters  – let your supporters know what you are doing, how the project they are supporting is progressing and how they can be part of it, and what the impact has been at the end