The EU Referendum is coming! Time for charities to shut up and hide away!
by Jay Kennedy, DSC Director of Policy and Research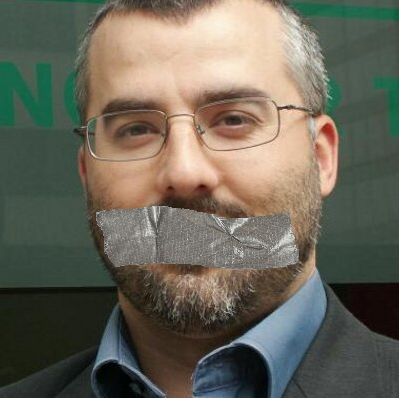 The EU Referendum is coming! Time for charities to shut up and hide away! Sadly, that is the feeling I got when I read the new Charity Commission guidance on the EU Referendum. It is mercifully short, but there are problems in the detail, the tone and the language, and most importantly in the overall message it sends. I sense that the guidance could have benefited from some consultation before being released, but this appears not to have happened.
The tone and what they have chosen to emphasise is clearly trying to put charities and charity trustees off any involvement in the EU Referendum. Reading it, the subtext is very much 'don't go there – and if you do, you have to read a zillion bits of guidance, and even then you still risk getting in trouble'.
In fact, it's more than subtext – it says that 'it will inevitably be by exception that charities would reach a decision to engage in political activity on the referendum'. It also refers to other guidance stating that 'in exceptional cases charities may consider that the outcome of a referendum is likely to affect directly, positively or negatively, the delivery of their charitable purposes.'
I'm not a lawyer, but I'm not convinced that this is legally correct – with the word 'exceptional' the Commission is taking a presumptive view about the prevalence of trustees' judgment, on the issue of whether and how a particular referendum result affects their beneficiaries, and whether that justifies taking a public position. Apart from that, surely a once in a generation vote on our membership of the EU is an exceptional circumstance in and of itself, which all facets of a democratic society should legitimately wish to be engaged in?
Clearly the Commission will be under considerable pressure given the current Government's anti-charity attitude (not just on campaigning). But I think it should be encouraging civic engagement with the Referendum via charities, enabling them to do it in a way that is within not just the letter but the spirit of the law.  It's not appropriate for the Commission to issue blanket guidance suggesting that charities should only be involved only in exceptional circumstances. It is the trustees' job to make that decision, in the best interests of the charity and its beneficiaries.
Under the law, charities cannot be party political. That's not up for debate. They cannot campaign for or support particular parties or candidates, but they can engage in political campaigning in service of their charitable objectives. However, the EU Referendum is clearly not a normal political situation – for example both the Government and the official opposition are in agreement on staying in the EU, despite their bitter differences across many other issues. The Referendum is much, much wider than ordinary party politics – it is about the future governance of the UK. In one way or another, that will impact on many if not all charities and their beneficiaries.
Why should charities be silent, especially if it relates to their charitable purposes or the future well-being of their beneficiaries? They shouldn't. Instead, this guidance is basically trying to scare trustees into keeping quiet, by pointing out as many risks and requirements as possible.
The guidance also repeats logical absurdities which also crop up in the interpretation of the Lobbying Act, for example that charities have to make sure their views aren't 'perceived to be aligned' with party political purposes. Charities can't control how their views are perceived or used by politicians or newspapers (especially those with an axe to grind), and making a link to 'reputational risks' in this way is a pretty nebulous exercise.
In fact, the increasing focus on 'managing reputational risks' is more generally becoming a kind of shorthand for bearing down on the independence of charities and charity trustees. Any kind of charitable activity which is unpopular with certain politicians or under attack in the press – whether it be campaigning, fundraising, CEO salaries, funding of non-charities or corporate partnerships – can be deemed 'risky'. This gives wide scope for the regulator to determine that trustees have not effectively managed that risk (even if doing so were impossible or in conflict with other duties).
It will be interesting to see if this guidance is subjected to a legal challenge, which would probably only be possible if it was used in an enforcement action against a charity which the Commission deemed to have crossed the line into party political activity. Given the recent coverage in the Telegraph about the 'stay in' positions adopted by certain environmental charities, that remains a possibility.
What do you think? Will your charity take a position on the EU Referendum? Do you think the Charity Commission has got it right or wrong? Tweet them your views at  @ChtyCommission – and let me know too @JKENNEDYDSC
NB: After strong opposition from DSC and others, the Charity Commission amended its guidance on campaigning in the EU referendum. You can find the revised guidance here.