The Hodgson review of the Charities Act
In 2012, Lord Hodgson of Astley Abbotts led a review of the Charities Act 2006.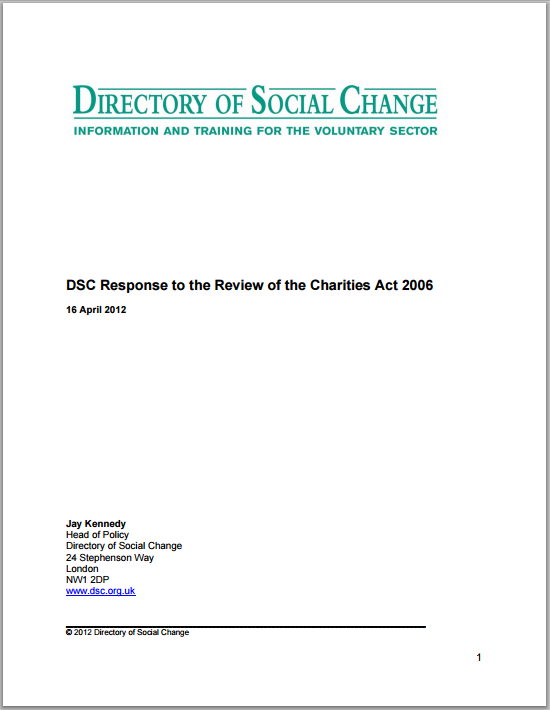 Part one: initial call for evidence.
In April of that year we were invited to submit evidence to a consultation on the Act and did so, arguing that the Charities Act should be enabling towards charities and for Lord Hodgson to be particularly mindful of the situation of small charities.
Our full response to this is on the right.
Part two: response to Lord Hodgson's recommendations.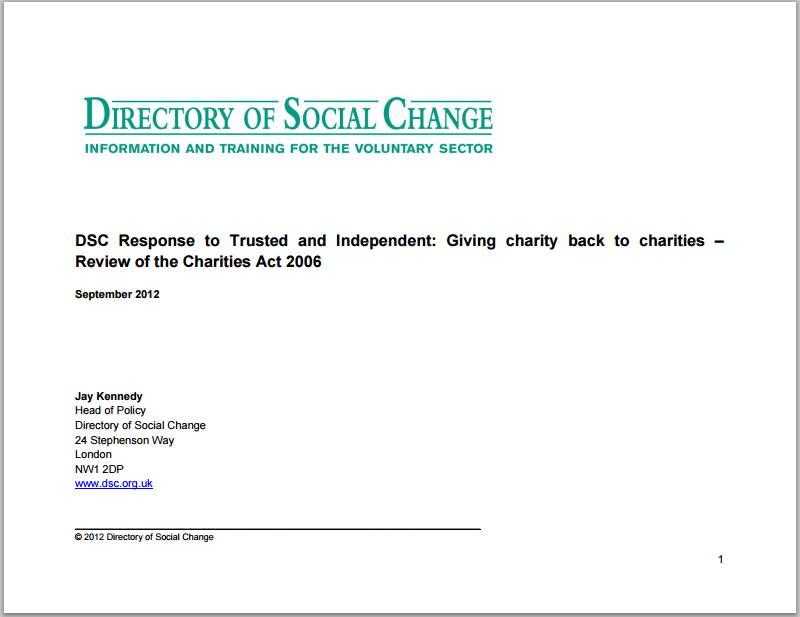 Following the consultation period, Lord Hodgson published no fewer than 113 recommendations. In the document on the right we use the 'traffic light' suggested by then Minister for Civil Society Nick Hurd.
Click on the title page to the right to see what we said.