Dean Renshaw
Senior Researcher
Dean joined DSC in May 2019 as a senior researcher and works on commissioned research such as the Deep Dive on health and wellbeing with the Forces in Mind Trust (FiMT) to investigate the health and wellbeing needs of the ex-Service community.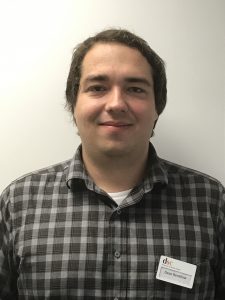 Prior to joining DSC, Dean worked in fast-moving consumer goods (FMCG), where he specialised in using consumer data in order to find out what products consumers liked and how they could be improved. Dean has completed a BSc (Hons) in Psychology at The University of Sheffield.
Dean's interests in the charity sector include support for people with mental health problems and community garden projects.