The Charity Accountants' Conference: 19-20 September
The annual residential event for charity finance professionals, now in its 28th year.
Thursday 19 – Friday 20 September 2019, Nottingham
This is your opportunity to keep abreast of all the latest developments in the charity finance world.
As usual the programme includes a mix of tax and regulatory updates, sessions focussed on areas of responsibility often added to the Finance Director's role (such as legal, employment and governance matters), strategic financial thinking and opportunities for personal development.
This year we have an over-arching theme on the role that meaningful financial information can play in reinforcing public trust in charities. This will be the theme of our opening plenary from Kate Lee of CLIC Sargent as well as a panel discussion on day two.
It is also your chance to network with other financial professionals in a friendly and informal environment.
Plus, enjoy evening entertainment from Pat Cahill.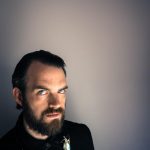 From winning Chortle Best Newcomer and Hackney Empire New Act Awards in 2012, Pat Cahill has gone on to become a perennially daft presence on the alternative comedy scene in the UK and internationally. His own style of "controlled silliness" (Fest mag) has led him to appearances on Dave's One Night Stand, Sky Arts, BBC3, BBC Radio 1, 4 (The Now Show) and 4 Extra. As well as two national tour support slots for Ardal O'Hanlon and Nina Conti, Pat has written and performed 4 critically acclaimed Edinburgh Fringe Festival solo shows, and appeared internationally in Belgium, Switzerland, France, Ireland, Denmark, Norway, Sweden, The Netherlands, and Peterborough.
For two days, we'll focus on the following themes:
The essentials
Charity tax made simple
Introduction to SORP
VAT update
Gift Aid update
Investments made simple
Getting the most from your accounting system
Legal & governance
Introduction to charity law & update on recent developments
Making the treasurer/FD relationship work
Focus on charity governance
Employment law
Charity Governance Code – how do you shape up?
Data protection
Finance Director's role in …
Providing assurance on management of risk
IT project management
Facilitating an efficient audit process
Getting your accounts to tell the story
Helping all staff understand finance
Minimising fraud
Personal development
Tools and techniques for creative problem solving
Manager as coach
Top tips for presenting with Impact
Integrity In leadership
Time management
Wellbeing
Tickets
One Day: 
£350 Charities
£500 Commercial
Non-residential: enjoy the full two-day experience without staying over
£550 Charities
£900 Commercial
Residential: escape the office for a full 48 hours to combine work and play
Includes hotel accommodation, three-course meal and entertainment on Thursday 19 September
£650 Charities;
£1050 Commercial;
Contact our friendly team for exhibition or sponsorship enquiries or general enquiries.
Residential Early Bird has now closed
* Please note that when choosing your sessions for both days, the price automatically defaults to the residential price of £650 charity rate.
Want to book a room for Wednesday 18 September?
Please contact Nottingham Crowne Plaza directly to make your booking on 0115 936 9933 and explain that you are attending the Charity Accountant's Conference (19 -20 September) organised by DSC.
Accommodation will cost £100 ( a lower offer for delegates attending this conference). Please note that you will need to pre-pay at the time of booking. There will be no refunds available should you wish to cancel your booking at a later date.
Please note that this offer is only available until Monday 29 July.
In partnership with Sayer Vincent

Sayer Vincent – Sayer Vincent is an audit and advisory firm with a social purpose. Established over 30 years ago, we provide a full range of audit, assurance, tax and consultancy services targeted exclusively at charities and other social purpose organisations. We are proud of this exclusive focus. It means that all our staff and partners have made a clear commitment to wanting to work with the sector and to deliver our objective of supporting social purpose organisations to be more effective at delivering their social impact. We measure our success on how effectively we achieve that objective. Find out more about our services at: www.sayervincent.co.uk.
This is a partnership event with Sayer Vincent – please find their privacy policy here.
Important: When booking, please be aware that due to system set up, Band A & B apply to Charities rate, and Band C applies to Commercial rate.