The Charity Accountants' Conference, Birmingham, 20-21 September
The UK's largest residential conference for charity finance professionals is back!
Early bird now closed
If you are a charity finance professional, the Charity Accountants' Conference is an event that's not to be missed. This residential conference has everything you need to do the best job, so that your charity can keep making leaps forward for your cause. This year the Conference will be held in Solihull, Birmingham.
The Charity Accountant's Conference 2018
A partnership event with Sayer Vincent, The Charity Accountants' Conference gives charity finance professionals:
Updates on legal, tax and accounting issues from charity experts
24 practical hands-on sessions to develop your skills and knowledge
Opportunities to develop soft skills
We'll also have a variety of exhibitors. You can view them here
What topics will we be covering?
Over the two days we will cover key topical areas over 24 sessions, such as:
Data protection
Code of good governance
Intelligent reserves policies
Gift Aid update
Minimising tax costs
Trading and social enterprise
Opening Plenary: Is it time for a revolution in charity financial reporting? 10.15-11.00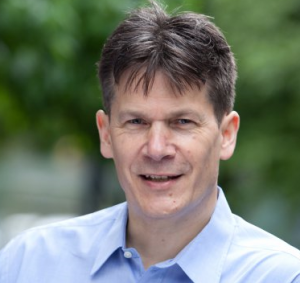 Joe Saxton, founder of nfpSynergy
Joe Saxton is Driver of Ideas and founder of nfpSynergy.
He has many years' experience in charity fundraising and communications and has co-authored over 70 reports on charities from branding to trusteeship and organisational strategy. Joe will open our conference with the challenge for change in charity financial reporting.
Keynote Speech: The view from the Charity Commission – Day two 13.45-14.30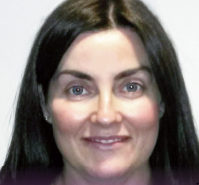 Amie Woods, Deputy Head of Accountancy Services, Charity Commission
Amie Woods is Deputy Head of Accountancy Services at the Charity Commission. Amie will provide an update from the regulator covering; new guidance, fraud and insights from the Commission's regulatory work. You will have the opportunity to ask Amie questions on aspects of charity finance and regulation including the latest on serious incident reporting.
Expert advice surgeries with Anthony Collins Solicitors or Sayer Vincent
If you'd like to book a free 15 minute slot with either of these expert organisations, please tick the box below the band options when booking and we'll be in touch to arrange a time.
Need details of how to get to the St John's Hotel, Solihull, Birmingham?
Want to book a room for the night before the conference?
For those wishing to stay on 19 September, the room rate is £159. To book please call St John's Hotel on 0121 712 7601. You'll need to state that you'll be attending the conference on the 20 and 21 of September to ensure you stay in the same room.
If you require further information please email Evangeline Kirupairajah: ekirupairajah@dsc.org.uk. 
Want to exhibit?
Contact Shireen Mustafa-Johal, Business Development Manager at DSC, on 020 7697 4200.
Take a look at our range of exhibitors here
Organised by
Prices
Residential rate for charities: £650 (band a or b)
Residential rate for commercial organisations: £1050 (band c)
Other
Non-residential charities: £550   Non-residential commercial: £950
One day charities: £350                  One day commercial: £500
*Residential rate includes hotel accommodation, 3 course meal and entertainment. 
If you have any questions about this event, give one of our friendly Customer Service team a call on 020 7697 4200 or email us here.