Trustees, Trustees, Governance
FREE DSC Zoom Talk: Becoming a Charity Trustee - Tuesday 25 January 2022
Join our series of DSC Zoom Talks - an opportunity to get together for an honest discussion of the topical issues facing our sector today.

Have you ever thought about joining a charity as a trustee?
Many people working in the charity sector sooner or later think about joining a charity board – but how do you actually go about making it happen? There seem to be plenty of openings out there but knowing where to start and how to go about applying to become a trustee can be overwhelming at the beginning. In this Zoom Talk we'll help you make sense of it all!
Join us to find out more about:
How to find trustee openings
Is a trusteeship a good fit for you?
What skillsets are charities looking for when they recruit?
How to craft an application and prepare for an interview
Format: Panel discussion followed by Q&A with the attendees.
Panel
Debra Allcock Tyler, CEO, Directory of Social Change
Debra has worked in the charitable and voluntary sector for over 30 years. Amongst numerous other roles, she is Vice President of the Soldiering On Through Life Trust Awards and is also a trustee of the Berkshire Community Foundation. Full bio here.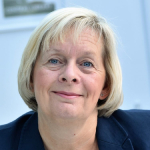 Leesa Harwood, DSC Associate Trainer
Leesa has over 30 years' experience in the charity sector, from frontline fundraiser to executive director and trustee.  In the UK she has worked at large charities like Save the Children, Business in the Community and the RNLI. Leesa is a trustee at The Big Issue Foundation. Full bio here.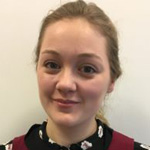 Bronwen Edwards,  Trustee (Board Secretary) at Baby Umbrella 
Bronwen has a varied background which includes working for politicians, in the charity sector and is currently a Senior Policy Adviser. She has held a number of voluntary roles and most recently joined the Board of Trustees for Baby Umbrella.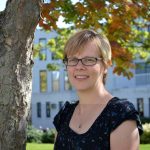 Panel Chair: Penny Wilson, CEO, Getting on Board
Penny has always worked or volunteered in the charity sector. She was Director of Partnerships at The Brilliant Club, and CEO of Styleability, before she became CEO of Getting on Board. Penny has been a trustee of several charities and is currently a trustee of the National Migraine Centre. Full bio here.
Book your place
Date & Time: Tuesday 25 January 2022, 16.30 – 17.30
Platform: Zoom
This Zoom Talk is free to attend. Book your place below, and don't forget to click on the shopping basket (top right-hand corner) to check out at the end.
You will receive an instant booking acknowledgment email. Later, you will receive the login details in your confirmation email from our Customer Services team (please allow at least 24 hours for your booking to be processed).