Did you know that the sector generates Gift Aid income of £8.9 billion annually? You could be missing out due to not having a Gift Aid procedure in place.
Did you know legislation regarding ePrivacy will be implemented during Spring next year?
Do you know how to keep your digital campaigns up to date with the 21st century?
Are you maximising your corporate partnerships?
Over 30 experts covering 40 topics including:
Key updates to the sector
Connecting with your donors
Different ways to connect
Developing your fundraising sources
Strategic thinking and measuring impact
Keeping up in a digital world
Working with your donors
Understanding your donors
Personal development
Speakers share their knowledge ahead of Fundraising Now
Watch a short video about this ever-present threat
Dave Carter
Head of Counter Fraud, Charity Fraud Solutions

Find out how to avoid a second panic
Stephen Service
Policy Manager, Fundraising Regulator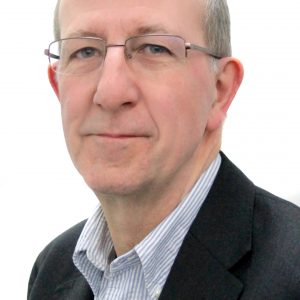 See seven critical questions you should ask the chair or board
John Williams
Vice Chair, Association of Chairs
Prices to attend on the day
Think you can't afford to come? Think again! If you are a small charity with a turnover of less than £100,000 give us a call on 020 7697 4200.
One-day:
Including 6 hours of learning, four interactive sessions with experts, lunch* and opportunity to network
Band A: £199, Band B: £249, Band C: £349
Two-day:
Including 12 hours of learning, eight interactive sessions with experts, lunch* both days and opportunity to network
Band A: £249, Band B: £299, Band C: £399
*If you have any dietary requirements or any other requirements that we need to know about, please fill in the 'special requirements' box when booking your place.
Or live stream it!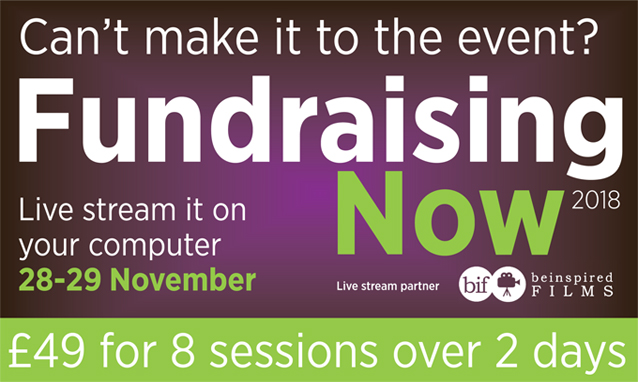 Click the image above or here for details of live stream sessions.
Live stream partner
Find out more about our live streaming partner  here.
Please note, Safeguarding for Fundraisers has now been changed to Fundraising Fraud in the Charity Sector, and Storytelling with Sian Norris is now full.