New event! Protecting your Charity Conference on Tuesday 9 July
This conference will give you the practical tools and advice you need to guide your charity through current times, supporting you to develop resilience and motivation within your organisation.
The topics that will be covered are below. Take a look at what's on, or see who's speaking.
10:00-10:30 Arrival and registration
10:30-10:45 Welcome and introduction
Annette Lewis, Director of Services, DSC
10:45-11:30 Charity Sector Updates
Find out what are the important policies, issues and conversations that are happening in the sector now. Why you should be paying attention and who you should be paying attention to and how these policies can support or hinder the work of your charity or the sector as a whole.
Jay Kennedy, Director of Policy and Research, DSC
Daniel Ferrell-Schweppenstedde, Policy and Public Relations Manger, DSC
11:30-11:45 Tea and coffee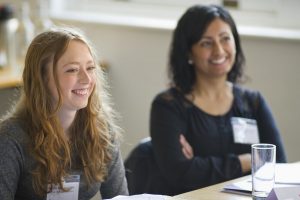 11:45-12:30 Governance Code
Good Governance is vital to a charities success, we will look at what good governance is, some of the more frequent governance challenges and how the Charity Governance Code could be used to facilitate board discussions and activities to strengthen your own charity governance.
Louise Thomson, Head of Policy (Not for Profits), ICSA
12:30-13:15 Leading in Challenging Times
Unfortunately, we live in interesting times and effective leadership is key to running successful teams and impactful organisations. This talk will look at inspiring staff, dealing with rapid change, facing up to and facing down challenges both internal and external, as well as ensuring goals are met and staff are motivated and retained.
John Baguley, PhD, MBA, MInstF, Chair of International Fundraising Consultancy
13:15-14:15 Lunch and networking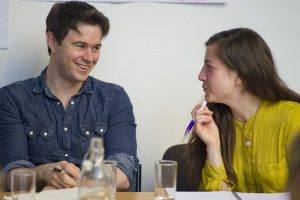 14:15-15:00 Creating Mentally Healthy Workplaces
Supporting mental health at work is vital for any organisation, including a charity. Charity employers can take action to create mentally healthy workplaces, reduce the risk of work-related mental health difficulties and support staff who are experiencing problems. This session will explore evidence and practical solutions.
Andy Bell, Deputy Chief Executive, Centre for Mental Health
15:00-15:15 Tea and coffee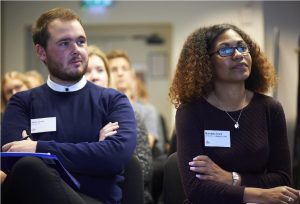 15:15-16:00 Workplace Bullying in the Sector
Sharing findings from the latest joint research project on workplace bullying from ACEVO and The Centre for Mental Health.
Kristiana Wrixon, Head of Policy, ACEVO 
Andy Bell, Deputy Chief Executive, Centre for Mental Health
The current prices in the below bookings options are the early bird rates (£149, £249 & £349).
Early bird rates will expire at 9am Monday 03 June.
After this point each of the rates will increase by £50 (£199, £299,£399).