Everyday Impact Award - Long-term Enterprises
VOTING CLOSED

About the Award
We all have a story about someone who gets off their backside and achieves something positive for the cause they care about. These are the people or organisations that have a clear vision for change. They engage and involve others to bring about real and concrete results that can be seen and felt on a daily basis. An everyday impact could be made by a person who devises a recreation scheme for communities around the country or their local area for sports or arts over a long period of time (more than five years).
Our nominees are:
Glass Door Homeless Charity
Official statistics show rough sleeping in London is three times higher than a decade ago. We believe no one should have to sleep on the streets of London.
Glass Door exists to support people who are homeless and have nowhere else to turn. We help people get back on their feet with our three main projects:
The winter night shelters, which provide a warm, dry and safe place to sleep for up to 130 people a night.
Year-round daytime support in partnership with four drop-in centres, where guests can access to food, showers, laundry, clothes and GP services.
The casework service, which runs all year, provides advice, advocacy and practical support to help guests find solutions.
The winter night shelters: are open-access; no criteria are set and no referral is required. Our emergency shelter network is the largest in London: between November 2017 and April 2018, up to 130 individuals every night can find a safe place to sleep.
Last year, Glass Door provided life-saving shelter to 643 individuals aged 18-83, with the average guest staying with us for four weeks. We operate the shelters in partnership with 29 churches, which offer their venues for free. These are supported by over 1,350 volunteers who welcome homeless people as guests and offer companionship over a hot meal.
Casework service: Our guests often have a range of complex issues that require support before they are able to end their homelessness. These include mental and/or physical health problems, alcohol addiction, domestic abuse and lost/stolen identification documents. Over the last three years, we have been able to expand the services we provide, helping meet the growing demand for our services.
In 2017-18:
1,194 guests were supported
180 of our guests have secured accommodation (an increase of 48% in three years)
79 individuals began employment
76 men and women have been awarded the benefits for which they were entitled
60 guests were able to obtain ID (e.g. Passport, Birth Certificate, Driving Licence)
More individuals have turned to Glass Door this past year than ever before, and the charity has been able to mobilise the good will of the community to meet this need. This winter, we opened shelters in Richmond and increased the availability of shelter spaces in Wandsworth, complementing our existing services in the boroughs of Kensington & Chelsea and Hammersmith & Fulham. Furthermore, we were able to rapidly mobilise our partners and volunteers to expand our shelter spaces during two winters of freezing temperatures. On 11 nights of below-freezing temperatures in the winter of 2018, we made space in our shelters for everyone who turned to us.
Due to the planned expansion and the extreme weather expansion, we sheltered 50% more guests this past winter compared to the previous winter. The rapid growth of our charity shows that our approach is working. It also shows how we are able to be flexible and meet the needs of a growing number of individuals who find themselves in desperate times. Our charity has grown organically since our start in 1999. Now, on the eve of our 20th anniversary, we reached a financial milestone.
We are thrilled that individuals, trusts, foundations, churches, schools and corporations in our community have come together to help us raise over £1.1 million pounds in donations, tipping us over the one million mark for the first time in our charity's history (in 2016-2017, our last published accounts, we raised just over £775 thousand).
Our most recent project is a Tenancy Support Service. As part of this program, caseworkers visit guests who we have been re-housed, helping them with a range of challenges. Our caseworkers have helped a hoarder clear his flat, assisted others to access their GP after initially being rejected, helped some access debt-advice services, arranged for flats to be fumigated for bedbugs and more.
Recent follow up work shows that around 75% of our guests are able to keep their housing for more than a year. This figure is in line with similar programs across the country, but comparisons are difficult. Due to the open-access ethos of our charity, our guests often have a higher support needs.
Sleep Out mobilises community:
Our Sleep Out is held at Duke of York Square in London and brings the community together to raise awareness and funds. Because we receive the space for free, we say there is no minimum fundraising requirement, but we provide assistance and support to craft the message on how participants can mobilise their own networks to support the cause. In 2017 we had our biggest Sleep Out yet, with over 350 participants, raising a total of £215,000.
VOTING CLOSED
Horatio's Garden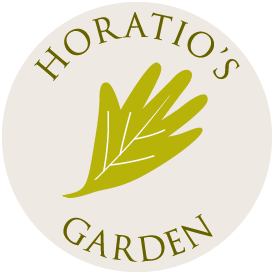 Horatio's Garden is named after Horatio Chapple who as a schoolboy had a vision of building a beautiful garden for patients in The Duke of Cornwall Spinal Treatment Centre at Salisbury District Hospital. His father, David Chapple, is a surgeon there and Horatio wanted to be a doctor so in the summer holidays, he worked as a volunteer on the ward, helping patients. As a result of talking to the patients about their needs, Horatio found out that more than anything they wanted to be able to get outside into a garden, not an NHS institutional space, but a proper garden with beautiful plants and water with birds and insects where they could feel like they had escaped from the hospital environment for a short while.
Horatio's life was tragically cut short at 17 when his camp was attacked by a polar bear in 2011 but following his death and the outpouring of goodwill and grief that followed it, his family and friends were determined to build the garden that he had wanted as his legacy. The first Horatio's Garden was built in Salisbury in 2012 and completion was quickly followed by requests from other Spinal Units around the country for a similar garden. As a result the charity, Horatio's Garden, was set up to fulfil this ambition.
Spinal injuries are life changing events and patients can be hospitalised for many months in a clinical environment, many miles away from home and family while trying to come to terms with what has happened. Our gardens help in many ways; they are fully accessible to bed bound and wheel chair patients, their friends, family and carers. Having access to the fresh air allows patients to reap the therapeutic rewards that being in a garden has on their mental health and gives them somewhere to go when they need an escape from the institutionalised setting of the intense hospital wards.
Garden therapy classes run by our qualified instructors allow patients and their families to get involved with the gardens and offers rehabilitative exercises that can be continued once they have left the wards. Volunteers in the gardens help with the classes and the gardening, offer tea and homemade cakes to patients, help those in wheelchairs and beds to move around the gardens, and are present as someone to simply talk to. We now have gardens in Salisbury, Glasgow and Stoke Mandeville, and are in the fundraising and planning stages of gardens in Oswestry and Stanmore respectively. Our aim is to one day have a garden in each of the eleven NHS spinal units.
Our regular patients' satisfaction surveys are undertaken by Oxford University funded interns and establish the impact of the work our gardens have on spinal injuries patients. During the summer they visit our gardens and talk to the patients in the units about both their general hospital experience and their use of Horatio's Garden. These surveys find how often patients visit the garden, if they believe the garden has improved their; sense of well-being, feeling of happiness, their general stay, and if their friends and family use the garden.
We use the results of these surveys to improve the gardens and what is offered within them. Notable examples of them having a major effect is the addition of a new garden room in Scotland, adding more garden furniture in Salisbury, and having an area specifically for paediatric patients and their families in Stoke Mandeville. We also consider the results of these surveys when giving the design brief for the next gardens.
The patient satisfaction audit undertaken in Scotland in 2017 found:
100% said that being in Horatio's Garden had improved their sense of well-being,
95% said that being in Horatio's Garden had improved their feeling of happiness,
100% said that the Horatio's Garden Volunteers had improved their stay in hospital,
100% said that they visited Horatio's Garden regularly,
And a further 71% visited every day.
VOTING CLOSED
Latin American Women's Rights Service
 www.lawrs.org.uk
The Latin American Women's Rights Service (LAWRS) is a registered charity that is celebrating its 35th year anniversary in 2018. Our mission is to support and provide tools to empower Latin American women in the UK to pursue personal and social change. We help women to assert their rights to be free from all forms of discrimination and violence, lead empowered and fulfilled lives, enjoy their human rights to the full and become central actors in achieving social change.
LAWRS' programmes directly engage with over 5,000 Latin American migrant women every year and include:
Promoting economic security and access to social protection – including information and advice to ease resettlement and integration; casework on homelessness, housing, and money and debts; and specialist surgeries on welfare rights, employment rights, immigration and family law.
Tackling violence against women and girls (VAWG): including support and advocacy to ensure VAWG survivors access protection, safety, and services; counselling and psychotherapy to help women to overcome traumatic experiences and rebuild lives free from violence; education and campaigns to prevent VAWG within and beyond the Latin American community and specialist programmes on different forms of VAWG including trafficking and harmful practices.
Bridging inequalities and fostering inclusion: through forging partnerships with public and civil society organisations to ensure local services address the needs of LA migrant women; dedicated work with girls and young women and older women, ESOL (English for Speakers of Other Languages) classes in several locations; and supporting women to set up their own businesses and work experience and volunteering opportunities to promote mobility away from dead-end service jobs.
LAWRS also addresses strategic needs through advocacy and policy work. LAWRS' frontline work allows it to directly access, distil and contextualise the effects of policies and legislation on migrant women worker's lives. It also enables it to provide credible, evidenced arguments to challenge adversarial policies and legislation and develop narratives to affirm and uphold migrant women's rights. LAWRS' policy work improves the lives of the women that access its support, but it targets all migrant women, not only Latin American. The difficulties facing Latin American migrant women are not specific to them because of their ethnicity but are related to their identity and experiences as migrant women workers at the intersection of several layers of inequalities. Therefore, LAWRS' policy and advocacy work is focused towards upholding migrant women worker's rights.
During the year, 5,109 Latin American women directly benefited from LAWRS' services:
3,415 women received one-to-one support, including:
1,358 women supported on longer basis through casework and/or counselling.
724 women who attended our drop-in services.
465 women supported through partner's specialist surgeries hosted at LAWRS. These included: 197 receiving family law advice, 100 received advice on employment rights, 36 supported to appeal at welfare rights tribunals, 132 who attended our immigration surgery and 57 undocumented women who received support from Doctors of the World to access healthcare.
295 women receiving e-mail and telephone advice.
573 women receiving support to access key services through our outreach programme.
1,389 women participated in workshops and group activities at LAWRS and in several outreach locations, and benefited from ESOL classes at different venues (including LAWRS).
68 women gained work experience through supported volunteer placements and 40% moved on to professional employment or further education opportunities.
127 young women and girls were supported to our "No Limits" programme.
166 women received support in the area of housing, 405 in accessing welfare support, and 109 in better managing their debts.
665 women supported to move on from situations of violence against women and girls, including cases of domestic violence, harmful practices, and women at risk of trafficking for sexual exploitation.
516 women experienced an average of 77.5% improvement in areas of functioning and well-being thanks to individual counselling (Clinical Outcomes Routine Evaluation).
Diversifying our provision for English language learning by offering four different ESOL courses in two boroughs, conversation classes for pregnant women and new moms, and a weekly language exchange cafe.
Training 65 teachers and 200 primary and secondary school students on healthy relationships as part of our VAWG prevention work.
VOTING CLOSED