Everyday Impact Award- New Enterprises
VOTING CLOSED

About the Award
We all have a story about someone who gets off their backside and achieves something positive for the cause they care about. These are the people or organisations that have a clear vision for change. They engage and involve others to bring about real and concrete results that can be seen and felt on a daily basis. An everyday impact could be made by a person who devises a recreation scheme for communities around the country or their local area for sports or arts in recent years (less than five).
Our nominees are:
Anne Robson Trust
The Anne Robson Trust (ART) makes a real difference to people in NHS hospitals who are facing the last few days and hours of life. Our ART Butterfly Volunteers provide one to one compassionate listening, comfort and companionship to ensure people nearing the end of life know they are cared for and valued and will not have to face the prospect of dying alone. We focus our support on individuals with few or no visitors, who would otherwise be completely isolated, but also support family members struggling to come to terms with the imminent death of their loved one.
In January 2010, Anne Robson was admitted to hospital with a suspected fractured hip after falling out of bed at her Care Home. A few days into her hospital stay, she contracted norovirus and was moved to a side room where she received only basic care from the severely overstretched nursing team. Despite travelling to the hospital, Anne's daughters were told they could not see her due to risk of infection. They begged to be allowed to visit and brought her a care package of her favourite things to make the hospital stay a little more bearable; but no visits were allowed and the care package remained unopened. Anne spent an unbearable week in hospital and died just a few hours after being discharged. Her family had not been told that she was nearing the end of her life. The care – or lack of it – that Anne received during her hospital stay was the springboard for her daughter, Liz, to set up the Anne Robson Trust charity to work to improve end of life care, and care for the elderly, in NHS hospitals.
We launched our pilot scheme, since creating the charity, at The Princess Alexandra Hospital NHS Trust (PAH), in Harlow in January 2018. To date we have run 2 training days for our 38 volunteers, as well as monthly training workshops. We have had over 200 further applications from members of the public to join our ART Butterfly Volunteer scheme in Harlow. At PAH we work closely with the Chief Nurse (who is a Patron for ART, and one of our volunteers), Specialist Palliative Care, Patient Experience, Voluntary Services and Chaplaincy teams. A considerable number of our team of ART Butterfly Volunteers at PAH are members of staff at the hospital, who approached us to get involved in this much needed work.
 Case Studies:
The testimonials below are detailed accounts of what the ART Butterfly Volunteers did during these particular visits – written especially for us, to share the work of the team, and give a good understanding of how impactful these visits can be. Names, genders and some details have been changed. More information can be found on the ART website www.annerobsontrust.org.uk
Iris – January 2018
When I entered Iris's room I sensed the end was possibly near – but you can never tell. As I approached the bedside it looked as if she had stopped breathing. I gently placed my hand on hers, quietly introduced myself and asked if it was ok to sit with her for a while. She started to breathe. I said I would close the door and pull up a chair. Iris's face was looking towards the window, but I noticed that the blinds were closed and thought that it was a shame to block out such a lovely day. I asked Iris, 'Is it ok to open the blinds?' I sensed that it was, so I opened two of the blinds and let the daylight in. I sat down and gently stroked Iris's forehead and said 'everything's going to be ok'. I noticed that there were four birthday cards from her nieces and nephews so I read them out to her. After I had finished a tear rolled down her right cheek so I carefully wiped it away. I quietly sat with Iris, occasionally gently stroking her forehead. Another tear rolled down her face and, again, I softly wiped it away. I said that when she was ready it was ok for her to let go, and continued to sit quietly with her. Iris's breathing was very gentle not laboured at all, in fact she looked quite peaceful and resigned to what was awaiting her. A third tear rolled down Iris's cheek and then she stopped breathing.
VOTING CLOSED
ASPIRE Wrestling Alliance Ltd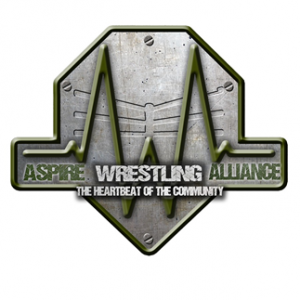 https://www.aspirewrestling.co.uk/
The project was born out of personal experience of severe mental health issues that made me realise how little support there is out there for people affected as well as how awful it is for those who suffer. I was determined to create something that would truly make a difference to people and to put in place some support systems that I needed but was not available. That was the initial idea then it broadened out into also working with people to support those who are  isolated,  in severe poverty as we run foodbanks, young people who are unsure about their futures, are disadvantaged or in trouble and to work with them to help them to change their lives for the better.
We use Professional Wrestling (WWE Style) to help a wide range of people with various issues that they hold. Wrestling is not real combat, it is physical theatrics, and those who participate improve their physical fitness as the exercise is real but they also learn virtues such as teamwork, trust, social bonding, and unselfishness as winners of matches are pre-determined so the 'loser' has to work hard to make the 'winner' look good. Creativity comes into play as they devise their own Wrestling Characters which have their own back story, costume and music.
In just over two years we have worked with well over 150 people on a regular basis with in total over 400 coming through our doors. Those we work with range from 6 years old up to the mid-40s with that person being a police officer who also mentors the younger people. We work closely with Derby Homes, Derby City Council, ASDA, Tesco, Fareshare, Social Services, Local Area Co-ordinator, the police have asked us to support them on anti-bullying and anti hate campaigns and the NHS now directly refer young people with certain health conditions to us.
Recently we obtained a substantial Children In Need award enabling us to work with a further 150 disadvantaged youngsters FOC to them over the next three years, as a result we are now working directly with local schools who from September are putting on their curriculum in some cases Wrestling for us to work with their most troubled youngsters as we have proven our model. In addition to this we have featured on BBC One with some of our success stories, BBC Radio Derby also on a regular basis, we recently won the TPAS Central Region Award for Community Impact and are now in the national final next month. We also recently were voted winners by the Derbyshire Public in the annual Heroes of Derbyshire Community Impact Award.
VOTING CLOSED
Smart Works Charity
Smart Works is a UK charity set up to provide high quality interview clothes, styling advice and interview training to women in need. The charity's aim is to provide women the confidence, the self-belief and the practical tools they require to succeed at interview and start a new chapter of their life. At the core of their service is a dressing and interview appointment at one of our Smart Works centres. During their visit, each woman receives a high-quality interview outfit (theirs to keep) tailored to their taste and style by our Smart Works' stylists. This is followed by dedicated one-to-one interview training with an experienced recruitment, HR or coaching professional.
This short intervention has a significant impact as clients start believing in their own ability to succeed. Smart Works have supported over 11,000 women across six cities consisting of 41% single parents, 13% who consider to themselves to have a disability, and one fifth of the client have been unemployed for over 5 years. The women are referred to Smart Works Charity by job centres, prisons, the care system, homeless shelters, domestic violence refugees and other organisations supporting vulnerable women.
Our clients leave us not only looking great but empowered to be the best version of themselves at interview. In the words of recent clients:
"I feel empowered. I didn't know it was going to be like this. It's life changing."
"When I looked at myself in the mirror, I felt I could do it for the first time in a very long time."
"Thank you so much, not just for the clothes and the confidence, but for the feeling of being worthy"
Our service has a profound impact. Last year, 94% of our clients felt more confident in their new outfit, 93% felt more confident about succeeding at their next interview and, most importantly, 60% of the women we saw secured a job within a month of their visit.  We capture our tangible results through our client database, shared by all our regional centres. We record background information about every client, measure how they found our service and capture their job outcome. We also take note of our clients' stories and experiences. This includes every individual piece of clothing or jewellery they receive, how they found the experience in their own words, and often photographs that capture the special moment when they found the outfit. Taken together, this means that we capture both the data and a narrative that shows positive change in the clients we serve, and proves the correlation with the Smart Works service.
VOTING CLOSED