Great Giving Award
DSC Social Change Awards celebrate the passionate individuals and effective organisations committed to making a positive impact on society.

About the Award
This award is for funders (trusts, foundations, companies, etc.) that demonstrate a clear understanding of their beneficiaries and the funding environment. The funder will be able to demonstrate that they apply and use that understanding to inform and improve grant making by giving clear guidance and support. The funder shows a willingness to work with applicant to address concerns and demonstrate a response to changing needs in the wider environment.
YOUR FINALISTS
Vision Foundation (previously The Greater London Fund for the Blind)

The Vision Foundation raises vital funds to support a wide range of services for people with sight loss – delivered at the local level by grantee charities. With around 200,000 people impacted by sight loss in London, the requests for specialist support assistance are growing. For too many of these individuals, sight loss brings isolation and a lack of independence. The Vision Foundation focuses on transforming lives and saving sight by working in partnership with others to deliver projects which inform, empower, and include blind and partially sighted people.
Safer Kent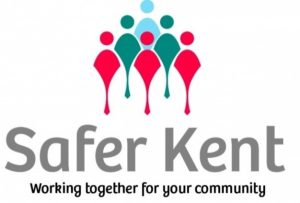 Celebrating their 20th Birthday, Safer Kent is a registered charity who have awarded grants of over £1 million to community safety or crime reduction programmes in Kent and Medway, with many awards helping programmes become self-funding charities in their own right, and making a safer Kent for all.
Sponsored by

Over 8,000 funders giving £8 billion, Funds Online is now the largest and most comprehensive single source of online funding information in the UK.