Social Change Awards 2020 - winners announced
DSC Social Change Awards celebrate the passionate individuals and effective organisations committed to making a positive impact on society.
Thank you to everyone who attended our 12th Social Change Awards at the House of Lords. Congratulations to the winners and well done to the runners-up. Read the press release.

Steve Wood
Winner of the Outstanding Contribution Award
Norfolk Community Law Service
Winner of the Everybody Benefits – Long Term Enterprise Award
Street Paws
Winner of the Everybody Benefits – New Enterprise Award

Sally Callow
Winner of the Influencer Award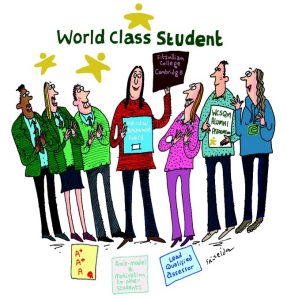 Elif Karanis
Winner of the Rising Star Award

Vision Foundation
Winner of the Great Giving Award
Runners up
Outstanding Contribution: Clarissa Stoneham, Steve Whitmore
Everybody Benefits (Long Term Enterprise) Award: The Murray Parish Trust, Newham All Star Sports Academy
Everybody Benefits (New Enterprise) Award: The Word Forest Organisation, Refuweegee
Influencer Award: Marsha McAdam
Rising Star Award: Shaheem Carty
Great Giving Award: Safer Kent
Sponsored by

We provide high quality compliance, taxation and advisory services to over 600 UK and international charities and not for profit organisations. Our clients include academies, independent schools, dioceses, religious orders, livery companies, hospices and care charities, arts and culture charities, sports governing bodies and membership organisations. Find out more here.
Centre 4 Learning has been in existence for over 13 years and has more than 60 consultants and business actors on its database, providing a huge range of one-day workshops and two or three-day programmes for in-company training. Centre 4 Learning Provides Innovate Interactive learning programmes that are tailored to the organisation and make a big impact to performance back in the workplace. At Centre 4 Learning, we are committed to working in the community and supporting others through our charitable giving. For every course we run we give a portion of our profits to various charities. Find out more here.