Social Change Awards 2020
DSC Social Change Awards celebrate the passionate individuals and effective organisations committed to making a positive impact on society.
NOMINATIONS ARE NOW CLOSED
The Awards Ceremony evening (invite only) will take place on Wednesday 22 January at the House of Lords, in the Cholmondeley Room, hosted by The Lord Dannatt.
Our judges

General Lord Dannatt GCB CBE MC DL
Richard Dannatt was a soldier for forty years concluding his military career as Chief of the General Staff – the professional head of the British Army. Since retiring from active duty in 2009, he was Constable of the Tower of London until July 2016. In 2011 he became an independent member of the House of Lords. He is a frequent commentator on defence and security issues in the media. He is also on several other boards in the private and charitable sectors. He holds a number of other appointments including President of Help for Heroes and a Trustee of the Normandy Memorial Trust which is putting a national memorial in Normandy to mark the 75th anniversary of D Day on 6th June 2019.
Debbie Whittingham
Debbie joined the Women's Royal Naval Service in 1981, commissioned in 1986. A variety of appointments including Assistant Naval Liaison Officer, London; Royal Naval Targeting Intelligence Cell, JARIC; exchange appointment with the US Navy at the Office of Naval Intelligence; Assistant Staff Officer Operations, Flag Officer Sea Training and Training Officer at the Royal Military Academy Sandhurst. In 2002, she moved to the Defence Academy to run the Higher Command and Staff Course. Remaining at the Defence Academy, Debbie was then transferred to the Joint Equality and Diversity Training Centre in 2005, promoted to Commander in 2008 and assumed role of Commandant JEDTC before retiring at the beginning of 2012, to undertake the position of Director of Operations at the Confederation of Service Charities.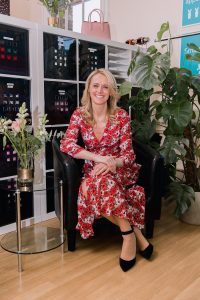 Kate Stephens
Kate Stephens is CEO of Smart Works, leading the mission to roll out nationwide and help ever more women into employment. Based in London, Kate runs the HQ operations and oversees the long-established London service, ensuring it remains best-in-class and that they share their learnings across the Smart Works family. Kate combines senior private sector experience with a passion for the entrepreneurial, dynamic and inspirational charity sector, learnt first as Trustee, Vice Chair and then Chair of a leading family charity and now as CEO of Smart Works.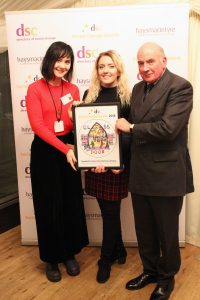 If you'd like to sponsor this event please have a look at the sponsorship package here or drop Justin Martin an email here.
Sponsored by

We provide high quality compliance, taxation and advisory services to over 600 UK and international charities and not for profit organisations. Our clients include academies, independent schools, dioceses, religious orders, livery companies, hospices and care charities, arts and culture charities, sports governing bodies and membership organisations. Find out more here.