Lifetime Achievement Award
VOTING CLOSED

About the Award
This award is for individuals who have made a major impact on their organisation/community and have devoted their time and energy to achieving sustained positive change over the span of their working life. Their work will demonstrate measurable positive results and changes that have made a difference to individuals or the wider community.
Our nominees are:
Dr Tuppy Owens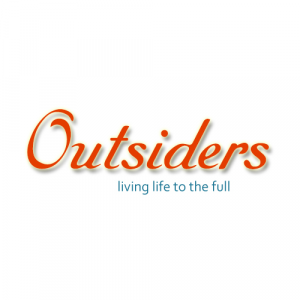 http://www.outsiders.org.uk/outsidersclub/
Dr Tuppy Owens work with health professionals and people within the disabled community with the goal of improving awareness, treatment, health and confidence in social and intimate lives. It is important for everyone to be happy and fulfilled in every aspect of his or her lives, regardless of disability. Aspects of a social model of health are as important as medicalisation.
Since 1979 Dr Tuppy has worked to make a positive impact on the social, emotional and sexual lives of physically, socially and emotionally disabled people. To achieve this she founded the Outsiders Trust (Charity no: 283350) and has been the driving force behind it as Founder, Administrator and Trustee.
The Outsiders Club provides various support such as, a space to socialise virtually and provide support and advice to each other. A monthly email, social lunches and events. The Sexual Health and Disability Alliance (SHADA) is a forum of professionals working with those with both physical and learning disabilities. The Sexual Respect Toolkit is a website, information resource for medical professionals to help them with how to approach the subject of sex with their patients. The School of Sex a website where people write about their own experiences to share them and help others.
Over the past forty years Dr Tupyy has worked tirelessly to achieve change, we see that Leonard Cheshire homes now have rooms for couples, with Revitalise hoping to follow in this provision. Specialist schools like Lord Mayor Treloar College and The Chainey Trust provide proper sex education and privacy for young people over the age of 18 yrs old, with trained staff to enable relationships and sex. In magazines like Disability Horizons there are articles and agony aunt type columns (of which I am the main contributor) that deal with really important issues.
The media in general gives much more air and print time to talking about issues relating to dating and sex such as on the Victoria Derbyshire show, on R5, local radio stations, and TV programmes like The Undateables and The Last Leg. Overall, the issues of sex and relationships are much higher in public awareness, with the work of Dr Tuppy and her team of volunteers contributing to this fantastically positive change.
VOTING CLOSED
Frances Watson
http://www.buildingcirclesglos.org.uk/index
Frances Watson is a volunteer whose ongoing work and dedication over the last 30 years, particularly to people with learning disabilities has been outstanding.
Frances has dedicated most of her life to helping vulnerable adults who are so often marginalised in life and Frances has fought so hard to ensure their voices are heard and to ensure they are able to experience friendship and socialisation, which everyone is entitled to, regardless of whether they have a disability.
Frances has now reached the age of 73 and continues to dedicate most of her time to others, whether that is within the charity she established (Building Circles Gloucestershire), working at the food back or supporting a friend with dementia – she really never stops.
Frances has also had a long involvement with her local parish; she was a member of the Local Ministry Team and Parochial Church Council for a number of years. In those roles, she assisted at services and in administration in various capacities. Her gentle, insightful manner has made her a valuable contributor to discussions and has helped to build community here.
Frances also befriends and guides young people from the Paradise Community when they attend church. Paradise provides long-term residential care for adults with learning disabilities. She is also involved with the "Have your Say" group, which writes to MP's and other influential people on matters of public concern. Her strong social conscience has influenced the formation and growth of this group.
Frances has dedicated her life to helping people with learning disabilities firstly through her working life as a Specialist Speech and Language Therapist for people with Learning Disabilities and more recently by establishing a successful charity dedicated to providing support and friendship to people who are isolated and lonely with Learning Disabilities.
Frances is very well known and loved by so many people within the County, not a day goes by when she isn't helping someone in need or working on her Charity's activities.
Her work has made such a positive impact on so many lives, she also continues to offer her services to the charity on a voluntary basis and not a day goes by when she isn't actively involved with the charity and she is always there for people when they need support or a chat over a coffee.
Frances really is an incredible woman who is an absolute asset to society and a passionate and dedicated advocate for all people with learning disabilities.
VOTING CLOSED
Jasvinder Sanghera

Jasvinder Sanghera, CBE is an author, survivor, activist and campaigner for those experiencing forced marriages and "honour based" abuse. Born and brought up in Derby. A survivor of a forced marriage, she is the founder of Karma Nirvana, a national award winning charity that supports both men and women affected by honour based abuse and forced marriages.
Jasvinder set up Karma Nirvana in 1993 following her own personal experience of forced marriage and honour based abuse. Jasvinder was 16 when she was told by her mother she would be marrying a man, she had only ever met in a photograph. Jasvinder was born and raised in Derby, to a Punjabi Sikh family. Following her own experiences and that of her sister, Robina, who sadly took her own life following her experience of forced marriage, honour based abuse and domestic abuse.
Karma Nirvana run a national helpline offering direct support and guidance to victims and professionals. Karma Nirvana provides training to the Police, NHS and Social Services. We act as expert witnesses in court, speak out in schools and attend awareness raising events nationally and internationally. In addition, our team lobby government and after ten years of campaigning, forced marriage became a criminal offence in 2014.
Positive changes that Jasvinder has made include, developing, launching and managing a national helpline to give voice to the many silenced victims and increased reporting. Brought the issue to the attention of the government and influenced change in the law, developed a training arm to educate statutory and voluntary professionals, launched and developed the SAP, to ensure those who make the brave decision to leave are supported on the journey to rebuilding their lives.
Overall as a result of the above achievements Jasvinder has been successful in highlighting that the issue of forced marriage and honour based abuse is not one that happens in a far away country, it is something that is happening here on the UK. The helpline that Jasvinder developed, is proof that the issues exist. 42% of the callers to the helpline are professionals which indicated that the training arm that has been developed is having an impact. The training is allowing for professionals to spot indicators and triggers and respond accordingly, including reporting to the helpline. Jasvinder influential talks have also shifted mindsets on the issue and that it is not one of culturally sensitivity but of abuse.
VOTING CLOSED
Rosemary Burden OBE

https://coronerscourtssupportservice.org.uk/
Mrs Rosemary Burden OBE, whilst bringing up her two daughters Roey worked for several charities before joining Victim Support Westminster as a volunteer(14 years) appointed to the Management Committee during that time as a Trustee (7 years).  Roey also became a volunteer in the Witness Service at Horseferry Road Magistrates Court.  Roey was awarded an OBE in 2013, in recognition of establishing the Coroners' Courts Support Service.
Roey attended the Inquest of her cousin's son who tragically died in a road traffic collision in Tasmania and as his body was brought back to this country there was an Inquest. Roey thought there would be some support there but there was none. Roey decided then and there to set up a support service in the Coroners' Courts. Bereaved families, witnesses and others attending a Coroner's Court now receive emotional and practical support.
A Coroner's Court can be a bewildering and confusing place to attend, after Roey own experience of attending a coroner's court she decide to set up a support service now called The Coroners Court Support Service (CCSS).  CCSS "support practically and emotionally the family and other witnesses attending the Coroners' Courts."
The first pilot service ran at the coroner court Westminster, the Service was so well received Roey was invited to officially set the Service up in 2003. It was then suggested that she should approach other London Coroners and they were all keen to have the Service in their Courts. The Service is now in 66 Coroners' Courts and is delivered by more than 350 fully trained volunteers. We are also in the process of applying for national funding to deliver the Service in every Coroners' Court within England and Wales.
Bereaved families did not have access to any support prior to the Service being set up.  People now attend a Coroner's Court and are well supported and well informed about the process and procedures and the role everyone has within the Court setting. Volunteers use listening skills, demonstrate empathy and show a non-judgmental and non-prejudicial attitude to support those attending. The volunteers build rapport and trust to enable those attending to identify and talk about their needs in order for them to fully understand and participate in the proceedings. This has a positive long-term impact on their grieving, which is already often complicated by the Inquest process.
VOTING CLOSED