Outstanding Contribution Award
DSC Social Change Awards celebrate the passionate individuals and effective organisations committed to making a positive impact on society.
About the Award
This award is for individuals who have made a major contribution to an organisation or community and have devoted their time and energy to achieving sustained positive change, over the span of their working life (13 years). Their work will demonstrate measurable positive results and changes that have made a difference to individuals or the wider community.
Voting has now closed
YOUR FINALISTS
Clarissa Stoneham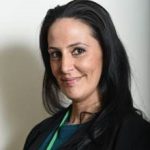 Clarissa works with disadvantaged and marginalised communities addressing systemic and systematic that negatively impact their lives. Clarissa works directly and indirectly with individuals and groups helping them to recognise their strengths and celebrate their talent. Clarissa has worked with prolific and priority offenders, vulnerable families, persecuted communities, those facing homelessness and with people and groups living in crisis. Clarissa has worked in a variety of paid and unpaid roles in inner London with the community groups for 25 years.
Steve Whitmore
Steve Whitmore has made an outstanding contribution to the welfare and integration of minority communities into mainstream British society over the 28 years of volunteering. Steve initiates and develops practical projects that have helped bring communities together and improved the lives of thousands of people, particularly those from minority groups. His unique combination of understanding, empathy and practical solutions make him an inspiring individual. Steve left the British Army in 1989, age 23, after serving for five years as a combat medic in the Royal Engineers.
Steve Wood
Open Road is a UK registered charity offering support to vulnerable people in Essex and Medway on their journey to recovery from drug and alcohol issues, as well as offering welfare and criminal justice support services. One of our longest standing and most passionate advocates is our Criminal Justice and Welfare Manager, Steve Wood, whom we wish to nominate for DSC's Outstanding Contribution Award. Steve began with Open Road as a volunteer, before successfully starting work with us in 2000.
Voting has now closed
Sponsored by

Over 8,000 funders giving £8 billion, Funds Online is now the largest and most comprehensive single source of online funding information in the UK.