Rising Star Award
DSC Social Change Awards celebrate the passionate individuals and effective organisations committed to making a positive impact on society.

About the Award
This award recognises the contribution of young people to charities, those that have given their time to create positive social change in the world. This could be in many ways, such as volunteering, campaigning, lobbying or fundraising.
Voting is now closed
YOUR FINALISTS
Elif Karanis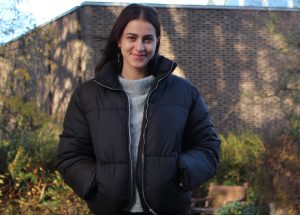 We are a new charity, and Elif has been instrumental in setting it up. We assess students from non-selective state schools to see if they are world class. Elif was one of the students from her school who led and passed the assessment. She then trained as an assessor herself, and is now one of our lead qualified assessors. She set up the WCSQM alumni association and is the inaugural chair.
Shaheem Carty
Shaheem is a shining example of a young person that doesn't always get the recognition he deserves, and he certainly does not demand thanks or attention for what he does. He is committed to supporting the work of the centre and has invested a lot of his time in our Shifting the Dial Project. Shaheem is 22 years old, yet displays the aptitude, skills and abilities of someone of more significant years.
Voting is now closed
Sponsored by

Over 8,000 funders giving £8 billion, Funds Online is now the largest and most comprehensive single source of online funding information in the UK.