Rising Star Award
VOTING CLOSED

About the Award
Still new to the Awards, this category is for young persons who have made a major impact in their organisation/community by achieving positive change themselves or by engaging others to bring about concrete results. The young person will have made these achievements through interaction with a single project or a range of services such as volunteering, campaigning, lobbying or fundraising/project organisation. This category is limited to young persons up to and including the age of 25.
Our nominees are:
Beth Rowland
https://letstalkaboutloss.org/
In 2015, when I was 20 years old, my mum died after a three year battle with cancer. I describe that time like being hit by a train I didn't see coming. I didn't know what to do, where to turn or how to proceed. Life seemed meaningless and I felt like I had been sucked into a black hole, not knowing how to get out. However, my mum was a fantastic, inspiring woman who never sat still – she was always helping others, getting involved and seeking to change her community. I am just like her and I wanted to do something in her honour that would help other young people who had experienced bereavement.
When I looked online for charities that I could support, I was saddened to find that there were not any charities helping specifically 16-30 year olds experiencing grief.  For that reason, in December 2016, I set up Let's Talk About Loss, the UK's only bereavement support network for 16 to 30 year olds.
Let's Talk About Loss is the only support network in the UK for 16-30 year olds who have been bereaved. The blog on the website has thousands of unique readers from across the globe, and we run meet-ups for young adults, which are informal times when those who have experienced loss can come together in a safe and enjoyable space to chat about how they are feeling.
There are countless young people who have emailed me, having read one of my blogs, to tell me that they are so grateful that I have set up Let's Talk About Loss. These young people have told me that they feel less alone, less confused and less misunderstood because of what I have shared.
One young woman, who attends the Nottingham meet ups, told me she had never spoken to anyone about her grief before – she didn't know where to start. She has been coming along to the meet ups since March 2018, and now speaks openly and bravely about her mother's sudden death eight years ago. She describes her journey as emotional, tough but a huge relief and a weight lifted. She gave me this quote: "It is so helpful being around people who have a similar experience to you. Attending the Let's Talk About Loss meet ups has shown me that grieving is normal, and you are not alone." I am so proud that in memory of my beautiful mum, I have started an organisation that seeks to support those young people who are experiencing grief as I am. I hope it will mean that one day no young person has to experience the confusion, brokenness and darkness of grief alone, and everyone will have someone to turn to and lean on for support.
VOTING CLOSED
Jonathan Bryan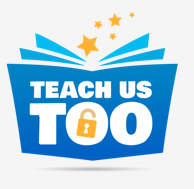 As a pupil labelled as having Profound and Multiple Learning Difficulties prior to starting school, at the age of 4, I entered the special education system and was offered a largely sensory curriculum but not taught to read and write. Knowing that I was capable of more, my mother removed me from school and taught me to read and write at home. As I am quadriplegic and non-verbal, I communicate and write using my eyes to point out letter by letter what I want to spell on a Perspex alphabet board.
Two years ago, after a period of very poor health, I set up an online campaign aimed at changing the educational experience of other children like me. I delivered my campaign to the Minister at the Department for Education about 6 months later, signed by over 180,000 people. From there I was determined to take my campaign further and have now established a charity called Teach Us Too which aims to promote literacy education for all, regardless of educational labels.
At Teach Us Too we are working with individuals, schools and higher education establishments to challenge assumptions and attitudes based on labels; influence educational practice and promote ambition and share good practice for and between professionals and parents.
In July of this year my memoir, Eye Can Write, was published. I decided to write my memoir as a voice for the voiceless, to show people that you can't make assumptions based on outward appearances, and to make a difference for children like me in education, so that all children are taught to read and write regardless of their label. I am also donating all of my proceeds to my charity, Teach Us Too.
In order to raise the profile of this issue I have run a high profile media campaign, and have been on national radio, television and newspapers. Following this I have been contacted by a wide variety of people directly affected by my campaign, including special needs teachers who have altered their teaching practice as a result of my message.
I hope that I am having a positive impact on the experiences of other children like me through the work of my charity and the publication of my book. The charity has been contacted by educational psychologists and teachers whom we are beginning to visit in their own settings to encourage literacy teaching to the children in their care. In one particular case, as a direct result of the charity, Teach Us Too, three children labelled as having PMLD in a special school will be receiving 30 minutes of explicit literacy teaching daily from September.
VOTING CLOSED
Suely
Having to leave my own country to seek refuge, and experiences of, struggles and difficult circumstances in my own life led me to want to help other children struggling with poverty and conflict.
In my school, there is a social justice group and I joined it because one of their aims is to provide the money for a feeding programme in a school in Malawi, through Mary's Meals. I became passionate about working with Mary's Meals and could see the difference the money raised made to the lives of children in the developing world. The group also supports a school in Malawi with educational resources; I helped to raise funds for Classrooms, bicycles to allow teachers to get to school, as well as books and writing materials for every child.
I started up and established International Day in Hillpark to celebrate our pupils from all around the world in a happy and colourful way by showing their culture, arts and food. This has become an annual celebration, which raises funds for our sponsored schools. At the Scotland Malawi Youth Convention I represented my school, and our work at the Scottish Women's Convention at the Scottish Parliament where I was happy to meet with Nicola Sturgeon, First Minister. I also undertook autism training and was part of the Autism Buddy Network in school supporting young people with autism.
Because of my work in school, I was successfully nominated for a Diana Awards and subsequently was given a Diana Legacy Award of which I am very proud The Diana Award has been very supportive to me and their staff have mentored me. Diana Award has given me motivation not to lose my vision.
Since I have left school, the Mary's Meals group continues and meets the targets even after I have left. It is important to me that poverty and hunger are addressed particularly in Africa where I come from. I feel I have been able to contribute to creating a more inclusive atmosphere in my former school where I still have contacts and perhaps that will help to foster tolerance and understanding.
VOTING CLOSED