The Great Giving Funders' Award
VOTING CLOSED

About the Award
This award is for funders (trusts, foundations, companies, etc) that demonstrate a clear understanding of their beneficiaries and funding environment. The funder will be able to demonstrate that they apply and use that understanding to inform and improve grant making by giving clear guidance and support. The funder shows a willingness to work with applicants to address concerns and demonstrate a response to changing needs in the wider environment.
This is the only award where a nominee may be nominated by someone not representing the organisation. The person nominating the funding organisation should have direct experience with the organisation as they will need to complete the full application and provide as much detail as possible about their interaction with the organisation including examples.
Our nominees are:
Battersea Power Station Foundation
Battersea Power Station Foundation (BPSF) is a grant giving charity, setup to support organisations working to make a real difference to local people living in Lambeth and Wandsworth. The organisation provides funding through income from the shareholders of the Battersea Power Station development.
The charity works with local organisations and projects that improve the quality of life for people who live in Lambeth and Wandsworth. The projects they like to fund bring communities together, around a common purpose to create new opportunities and provide the momentum for positive, sustainable social change. The charity works with organisation that supports the local community in various ways such as, culture, the environment, well-being and welfare.
BPSF as a funder has been a true co-production right from the beginning of the funding process. They developed a funding strategy through a place based local analysis of need, which helped them identify gaps in local provision and they fund projects/organisation that address the gaps they found.
Working with BPSF, they have gone the extra mile in understanding the organisation they are supporting, their services, approach and general feel for the organisations work. Working with BPSF has been a collaborative approach, they have offered support, networking opportunities and more contacts, as well as being very clear on what they want to achieve. The process was focused on need, not complicated, and simply sought to understand the organisation and its expertise in supporting groups in the borough. BPSF clearly defined their aims with their funding and then worked together in a collaborative way to achieve this and more.
VOTING CLOSED
The Fore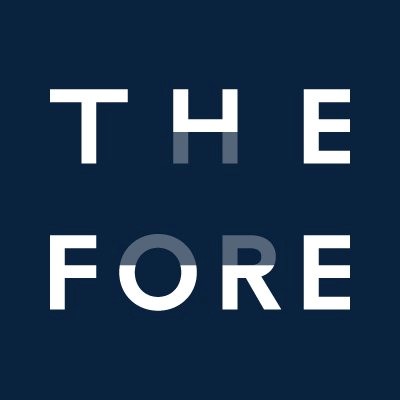 The Fore is a highly innovative organisation, looking to influence the whole sector as an example of best practice. It has identified severe shortcomings in the funding environment, and has designed its grant-making programme from the ground up to mitigate them.
The Fore long term goal is to change how funding is offered across the sector by providing a water-tight, expert-led, open and low cost application process that allows corporations to funnel their philanthropy to exciting small charities, without having to perform the due diligence in-house. The Fore is like the venture capital firm of the charity sector – identifying the most innovative new ideas and developing them to scale.
The Fore attempts to be completely 'user-led' in its application process, sector and region agnostic, making our process a truly level playing field, with no arduous application forms requiring bespoke answers. We designed our process to add as much value as possible, committing to provide every applicant written feedback, all within just a few weeks. With an unrestricted funding offer and open criteria, we fund a broad range of organisational forms.
We believe that, as government cuts continue to bite and the private sector loses its willingness to invest, this kind of responsive funding will become ever more essential for a flourishing civil society.
VOTING CLOSED