Fundraising Fair speakers
Take a look at our fantastic line-up of speakers at this year's fair
Looking for information on our 2018 fundraising conference? Check out Fundraising Now, taking place on 28-29 November, here now.
More profiles to be added soon…
Bernie Hollywood OBE, Entrepreneur and Philanthropist
Bernie has raised over £39.9 million pounds for UK charities. He is an internationally renowned motivational speaker having spoken at the United Nations in New York and TEDx in Liverpool, England to name a few. He is an ambassador for Wallace & Gromit Children's Charity, Memusi Foundation, Save the Children & Barnardo's.
Ravinol Chambers, Founder, BeInspired Films
Ravinol Chambers is an Irish born entrepreneur, speaker and producer / director who is passionate about the 'power of stories' to change lives and make a difference.
In 2017, his video agency 'Be Inspired Films' won 'Production Company of the Year' at the Recommended Agency Awards and his clients include Royal Albert Hall, Nesta, Cabinet Office, Oxford University, Centrepoint and Railway Children to name a few.
He is a regular speaker on 'harnessing the power of storytelling' and 'using video to raise funds for positive change'.
Samuel Butler, Director of Fundraising and Communications, Tibet Relief Fund
Sam started as a street fundraiser in 2000, as a way of supplementing his acting career. He worked at Gift Fundraising for nearly ten years managing the fundraising communications and campaigns for over 60 charity clients, before joining St John Ambulance in 2012 where he worked for 5 and-a-half years. In the position of National Fundraising Manager at St John Ambulance, Sam was responsible for the strategic planning and implementation of their fundraising. Working with a mixture of in-house teams, and through agency partnerships, Sam doubled net income through Community, Trusts and Grants, Direct Marketing and Face to Face Fundraising in his time there. In June of 2017, Sam took up his current role as the Director of Fundraising and Communications for the Tibet Relief Fund.
Sam has worked on papers for the All Party Parliamentary Groups on Fundraising, the Commission on the Donor Experience, and regularly contributes to the sector as parts of panels or as an independent speaker at conferences and discussion groups on Fundraising.
Carol Akiwumi, Social Impact Entrepreneur and Fundraising Consultant 
Carol is a Social Impact Entrepreneur, a Fundraising Consultant and Trainer who is passionate about Stewardship and Diversity. Carol is a Fellow and current Trustee of the Institute of Fundraising UK, and Chair of Black Fundraisers UK. She is also the Founder of Money4Youth, a movement that teaches financial literacy to children and young people. Connect with her on social media @AmickyCarol.
Layla Moosavi, Freelance Consultant  
With over 20 years fundraising and sponsorship experience in the charitable sector and the arts, Layla has experience of  fundraising in large, medium and small organisations.  She has successfully managed numerous corporate partnerships over the years, has an in-depth understanding of companies, their needs and how to build fruitful long term relationships.
Layla's expertise lies in both securing new business, as well account management; a strategic approach to effective fundraising, sponsorship, prospect research and pitching. As well as senior management, she has  also worked as a corporate, community,  events, trusts and individuals fundraising manager as well as head development and corporate teams .
Organisations  Layla has worked for include: Barbican, Action Planning, Whizz Kidz, Royal Trinity Hospice, Kids, Parenting UK/Family Lives, Addaction, Directory of Social Change, NCVO, South Thames College and Women's Resource Centre.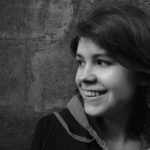 Ruth Smyth, Inisght and Planning Director, BoldLight 
Ruth is Strategy and Planning Director at BoldLight, an agency specialising in digital and fundraising communications. In this role she has delivered a range of projects from the development of a new online learning experience for school children with WWT to increasing Alzheimer's Research UK's online donation conversion rate by 140%.
Prior to BoldLight, Ruth spent 8 years at the RSPB, where she led the Insight and Analysis functions and managed one of the charity's largest improvement projects, the development of a 'Single Supporter View' and communications platform.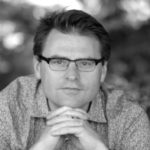 Giles Robertson, Director, Green Banana Marketing  
Giles has over 26 years' experience of marketing. Green Banana Marketing helpscharities, educational and environmental organisations to grow through powerful marketing, partnerships and digital innovation, helping them achieve a wider public presence. Since being founded in 2008, Green Banana Marketing has worked with clients including the British Council, the Fairtrade Foundation, Healthwatch Bucks and The Royal Parks.
Giles was awarded a Fellowship of the Marketing Society in August 2014 for his contribution to charity marketing. He has been a Trustee for the Marine Conservation Society for over seven years.  And he is also an Associate Lecturer at Bucks New University teaching courses on innovation, brand, marketing, social media and digital.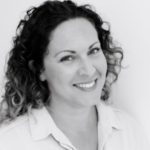 Katie Rabone, Director, Fundraising Action Limited
An accidental fundraiser, Katie has spent 16 years working across the charity and public sectors.  At the start of her career, she secured £1million for outdoor play areas for a local authority, £400,000 for a women's refuge and secured and managed major donors and large corporate sponsors whilst working at Brighton Festival & Dome.
Her particular passion is helping an organisation to clarify its vision and use storytelling techniques to secure and develop relationships with supporters.
Katie is currently a senior lecturer on the Charity Management Degree at the University of Chichester – the first degree in fundraising in the UK and US. She has a Diploma from the Institute of Fundraising and is a Trustee of Brighton & Hove Speak Out, a Brighton-based advocacy charity that gives people with learning disabilities a voice.
Ian MacQuillin, Founder and Director, Rogare
Rogare is the fundraising think tank at Plymouth University's Hartsook Centre for Sustainable Philanthropy. Ian is currently leading on a project to develop a new theory of fundraising ethics. He is a lecturer in fundraising and marketing, and is researching the ideological drivers of stakeholder objections to fundraising for his doctoral study. He also edits the Critical Fundraising blog. Twitter: @IanMacQuillin
Valerie Morton, Fundraiser and consultant
Valerie Morton is a lifelong fundraiser and has held senior positions with charities including YMCA England, NSPCC and RNIB before starting her own fundraising consultancy 20 years ago. Corporate fundraising has always been a passion for her. She has developed and trains on corporate fundraising courses and is proud to have been the editor of all five editions of the DSC book Corporate Fundraising.