Independence under threat conference speakers
Find out more about the speakers at this event.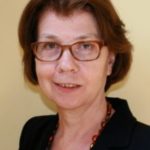 Caroline Slocock: Director of Civil Exchange
Caroline has over thirty years experience, including working at the highest levels in Government and the wider public and voluntary sectors.
She has written many influential publications on civil society over the last four years including Independence in Question: the voluntary sector in 2016 and Whose Society? the final Big Society Audit and introduced and edited Making Good: the future of the voluntary sector, a collection of essays by 30 civil society leaders.
She is a founding member of A Better Way, a network committed to improving services and strengthening communities and co-manager of the network.  She is also part of the core team of the Early Action Task Force, a group of civil society, public and private sector leaders seeking to identify and tackle the barriers to investment in more preventative measures.
She speaks on many different platforms on civil society matters, including abroad, and is an occasional commentator in the Guardian and elsewhere.
Caroline set up Civil Exchange at the beginning of 2011 to use her expertise and experience to help government and the third sector understand each other better and work more effectively together.
Caroline was the Chief Executive of the Equal Opportunities Commission between 2002 and 2007, an NDPB which promoted equal opportunities between men and women; and then moved on to become Chief Executive of Refugee and Migrant Justice, a not for profit organisation providing legal advice to asylum seekers, between 2007 and 2010.  Over this period, Caroline successfully campaigned to improve the rights of women and families and the treatment of refugees.  She also worked with the support of a number of charitable trusts to improve the capacity of the refugee sector to influence the government and public opinion.
In government, Caroline developed new policies and services in a number of Departments and advised many Ministers, including working as the Private Secretary for Home Affairs to two Prime Ministers.  At the Treasury, she advised the Chancellor on public sector priorities and reformed the public expenditure system.   At the Department for Education and Skills, she won new funding from the Treasury for innovative new childcare services and worked closely with voluntary organisations and local authorities to deliver them on the ground.
Across her career, Caroline has successfully introduced new ways of working to enable organisations to achieve their objectives more effectively and efficiently.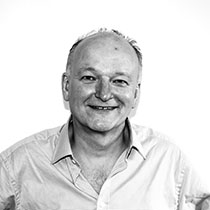 Paul Streets OBE: Chief Executive of Lloyds TSB Foundation:
Paul joined the Foundation in May 2013 after a career which has spanned the voluntary and public sector and work in International development (DfiD/Sight Savers), Human Rights (Amnesty International), professional and service regulation and health and social care.
He has been Chief Executive of Diabetes UK; the Health Development Agency and the Postgraduate Medical Education and Training Board. Immediately prior to the Foundation he worked as a Senior Civil Servant in the Department of Health heading up Public and Patient Engagement and Experience.
He is currently Chairman of Contact a Family the leading UK Charity supporting families of children with severe disabilities and Chair of the UK Rare Diseases Advisory Group.  He was Deputy Chairman at the Healthcare Commission from 2000 to 09 and the first lay member of the Royal College of Physicians Council.
He has four degrees including an MBA with distinction (Warwick), an MSc in Agricultural Economics, a Diploma in Co-operative Development (Finance) and a BSc in Geography.
In 2003 he was appointed an OBE for services to people with diabetes.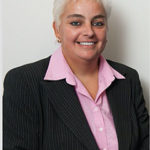 Sophie Andrews, Chief Executive Officer of Silver Line
Sophie is in the fortunate position of working as CEO of a new national charity. The Silver Line is Esther Rantzen's brainchild and is a national 24 hour helpline for older people.
Sophie was recruited as CEO in 2012 and is enjoying the challenge and opportunity to start a brand new charity from the beginning. In 2015 The Silver Line was awarded the title of Best New Charity in the Charity Times Awards.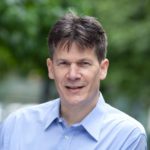 Joe Saxton: Driver of Ideas & Founder of nfpSynergy
Joe Saxton is driver of ideas at nfpSynergy and its founder. Joe works on a range of specific projects especially those that look at strategic advice on fundraising or communications, or wider organisational issues. He has co-authored over 70 reports on charities from branding to trusteeship and organisational strategy.
Joe was chair of the Institute of Fundraising from 2005-2008. He was co-founder and chair of CharityComms from 2006 to 2013, and chair of the student environment and development campaign group People & Planet from 2005 to 2015. For six years he was a trustee of the RSPCA and chair of both the Public Affairs and International committees He is now chair of the PTAUK which has over 14,000 members and aims to develop parent engagement with schools.
He was in the top ten of the most influential people in UK fundraising for over a decade, including four years in the top spot. In 2007 and 2008, he was named one of the 1000 most influential people in London by the Evening Standard. In 2009, PR Week named him as the 2nd most influential person in voluntary sector PR and communications. He was highly commended in Third Sector's trustee award in 2013.
Before nfpSynergy, Joe was Director of Communications at the RNID, Britain's largest charity for deaf and hard of hearing people. At RNID he was responsible for PR, disability consultancy, lobbying, campaigning, policy, information and membership. He was also with Brann, the world's largest direct marketing group, for five years and has worked with numerous charities. He co-founded the Journal of Non-profit and Voluntary Sector Marketing.
Baroness Barker, Spokesperson for the Voluntary Sector and Social Enterprise:
Baroness Barker joined the Liberal Party in 1979, when she also became a member of the Union of Liberal Students, which she chaired from 1982 to 1983. During the same year, she took membership of the Liberal Party National Executive. Liz became a member of the Federal Policy Committee in 1997, and was chair of the Liberal Democrat Federal Conference Committee. She has chaired many policy working groups, including those on the Future of Social Services, Liberal Democracy, Freedom and Fairness for Women, An Age of Opportunity and The Future of the Voluntary Sector.
From 2004-2010, Liz became Spokesperson on Health for the Liberal Democrats in the Lords and remains a member of the Health and Social Care Team
Liz is a Trustee to the Andy Lawson Memorial Fund, and her other special interests include health, social services, charities and social enterprise.
Liberal Democrats were the first party to support Equal Marriage. Liz came out during the Second Reading of the Equal Marriage Bill in June 2013 and has gone on to support a wide range of LGBT charities.
Liz runs a small consultancy which provides strategic business development support to charities, social enterprises and statutory authorities. Liz has particular interest in developing best practice in governance and relationships between third sector organisations and businesses.
In 2015 Liz was appointed as the Liberal Democrat Spokesperson for the Voluntary Sector and Social Enterprise.