What is it?
The charity sector is made up of a diverse collection of sub-sectors. DSC can produce in-depth sub-sector analysis, tailored to specific organisational remits. Subsector insight reports provide a comprehensive overview of the size of the voluntary sector by examining factors such as levels of service provision, numbers of beneficiaries, geographical spread, policy and financial data.
How can it help you?
This analysis aims to equip charities with a better understanding of the sub-sector they operate in. This information can be particularly useful for constructing funding applications, identifying suitable areas for expansion and evaluating existing service provision.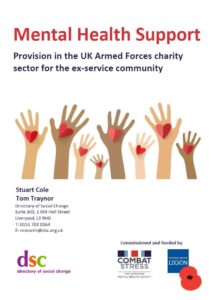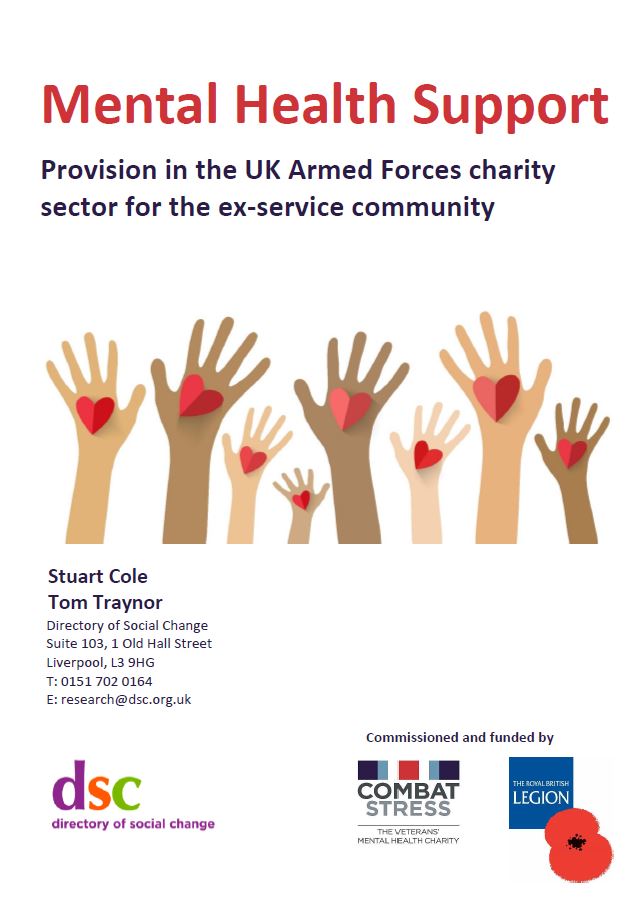 Combat Stress Mental Health Report
In 2016, DSC produced a bespoke report for the armed forces charity Combat Stress, in collaboration with The Royal British Legion. The research included an analytical overview of the UK charitable provision for mental health across UK forces charities. DSC combined its extensive database with bespoke analysis to produce this unique piece of research.