365 Ways to Cut Costs
Cost cutting is always important to charities but never more so than now.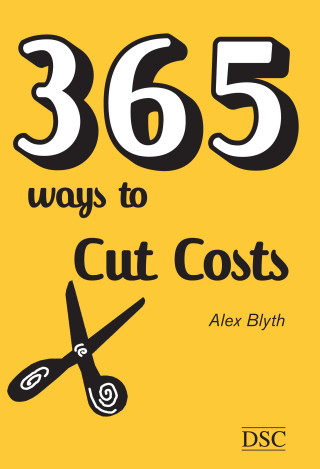 Turn a difficult situation into an opportunity with this book which contains 365 ideas for cutting costs without strangling your income or decimating your human resource.
They cover a wide range of subjects from salaries to tax, and from the Internet to public relations. Some are big ideas and long term projects others you can implement today.
Using the ideas in this book you can genuinely transform your organisation and potentially save your charity thousands of pounds leaving it well placed to survive the recession.
'a helpful and timely guide …essential reading for these times.' Michael Lake CBE Former Director General, Help the Aged
Look inside
Have a look inside 365 Ways to Cut Costs.
About the author
Alex Blyth
Alex Blyth has been a freelance writer since 2001, and has been busy ever since.
He has been published in The Guardian, Independent, Director, People Management, Media Week, Accountancy, Personnel Today, Marketing Week, Third Sector and PR Week, to name just a few. As well as a prolific writer, he is also an award-winning public speaker, and regularly speaks at conferences and workshops.
He has written 3 books including 365 Ways to Cut Costs, published by the Directory for Social Change.