Codes of Conduct for Trustees
How can you ensure trustees work well together to tackle any problems that arise in your organisation?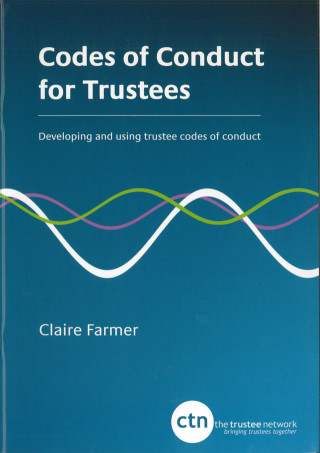 This practical guide will help you understand codes of conduct, and how they can help trustees to support your organisation's management in good times and bad.
Who should buy this book?
This book is for trustees of large and small organisations, who want to make sure they're working effectively to support their charity.
What does it cover?
Even if your trustee board has never used codes of conduct before, you will benefit from this book:
Get ready-made codes of conduct to adapt.
Learn from case studies of other organisations' approaches.
Ready-to-use tools.
A directory of other resources to help you.
Look inside
Have a look Inside 'Codes of Conduct for Trustees'
About the author
Claire Farmer
Claire is Project Manager at The English Volunteering Project at Stockholm's Volunteering Centre.
Claire has been a trustee, a Youth Project Manager, case worker and a legal advisor. Between 2007-2009 she was Head of Operations for Charity Trustee Networks and there she authored Code of Conduct for Trustees.
Claire has an MA in Social Anthropology and an MA in Theory and Practice of Human Rights.