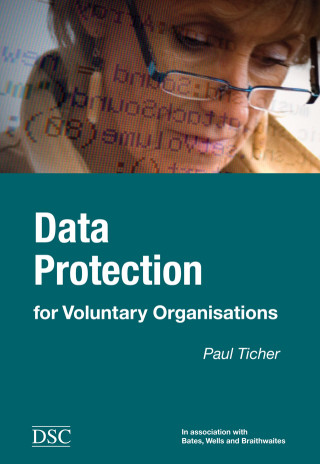 *This book is currently out of stock.
Data protection is a complex subject, with many pitfalls for organisations that don't get it right.
Thankfully, this comprehensive and detailed guide will help you fully understand your obligations. With its help, you'll get your data policies and practices right, but will also be on course to use your data to your organisation's advantage.
With new chapters on data protection legislation and using the Freedom of Information Act, no charity should be without at least one copy of this guide.
Who should buy this book?
Chief executives, governors and finance officers will find this required reading.
Anyone responsible for customer and supporter data, including fundraisers, should have it on their bookshelf.
What does it cover?
Data protection is a relatively new area. You need to make sure you're up to date.
Your obligations under the Data Protection Act.
How to ensure you're collecting data in the right way.
Are you keeping supporter's data safe enough?
The legal pitfalls of using data for campaigning, and how to avoid them.
'Detailed and comprehensive, it is also accessible.' Richard Thomas, former Information Commissioner

'Achieves the rare feat of making people realise that data isn't as scary as they thought. A very readable and practical guide.' Helen Morris, Programme Leader: School of Law, Northumbria University

'A must for those dealing with personal data.' Charity Talk
About the author
Paul Ticher
Paul's whole career has been in the voluntary sector, and he has spent more than 20 years as an independent consultant and trainer. His focus of interest is in information management including such areas as the use of information technology, data protection and the management of information services.
Paul's Directory of Social Change publications includes Minute Taking (with Lee Comer) and Data Protection for Voluntary Organisations. He has published numerous articles and research reports into aspects of IT management in the voluntary sector.
*This book is currently out of stock but you can still purchase the pdf.