Environment Funding Guide
This guide gives you all the information you need to achieve success and get the funds you need to make your dream projects happen.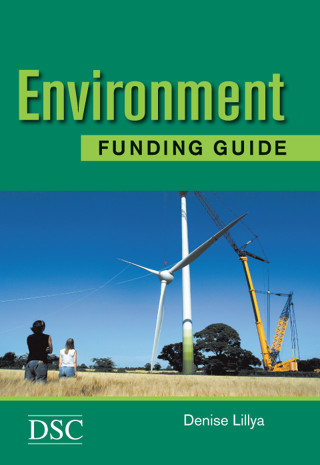 Does your organisation work on green issues or on environmental projects?
All the information you need to achieve success with grant-makers, the National Lottery and even local, national and European funds.
It offers a mix of traditional good practice fundraising advice, alongside environment-specific fundraising information and tactics.
Who should buy this book?
Every fundraiser will benefit from this book, but particularly those in green and environmental groups or raising money for environment-focused projects.
In smaller environmental charities, this guide will give chief executives and trustees a clear view of the landscape.
What does it cover?
This practical guide takes you from the very start of looking for funding to getting the funds you need.
Planning your approach: who to ask and why.
Making your project sound exciting.
Full details of types of funds, givers and amounts available.
Pushing the right buttons in companies, local authorities, funders and government.
Look inside
Have a look inside 'Environment Funding Guide' 
About the author
Denise Lillya
Denise has worked for DSC as part of the Research team in Liverpool since 2006. She is the Research Manager responsible for the enormous and varied research output of the team and for encouraging new and innovative ways to approach research into the sector.
She has been author/co-author of many DSC titles including the Youth Funding Guide, The Guide to UK Company Giving and as contributor to bespoke commissioned projects such as for Oxfam concerning overseas giving by companies.
She loves her job.