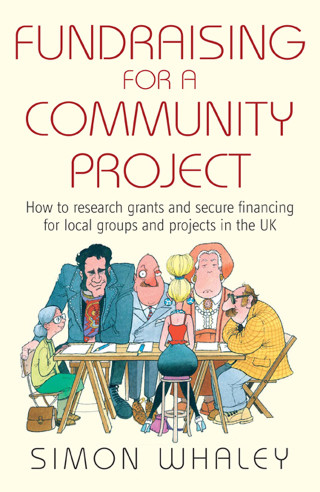 This book is no longer available. For a selection of other fundraising publications please click here.
If you're a small community group, committee or ambitious group with a great idea, this book is where you should start.
It outlines everything you need to know about planning for your community project, finding funding and making a successful application.
Who should buy this book?
This is an invaluable guide for all grant applicants, but particularly for local community groups and others hoping for funding to benefit their local areas.
Local authority officers, businesses and others will find it a useful guide to what's legal, necessarily and how they can benefit from the process too.
What does it cover?
This guide covers the very basics, before drilling down into the detail of the paperwork you'll need and how to present your aims in the most favourable way.
Pin down exactly what you're trying to achieve.
Calculate your costs, project your outcomes: accurately!
How to choose between funding organisations and approach them.
How not to fall foul of the law.
'The bible for community grant applications.'

Jamie Owen, BBC Wales
About the author
Simon Whaley
Simon Whaley has experience on both sides of the fence – as a grant applicant seeking funding, and aslso as an Executive Office for the Rural Development Commission assessing project applications and either recommending them for approval for grant funding or rejecting them. He also has 6 years' experience of working with community groups, the voluntary sector and grant funding agencies, and of supporting community projects in achieving their goals.
How a full time writer he is author of Fundraising for a Community Project and also nine other books including the bestselling of 100 Ways For A Dog To Train Its Human, which spent four weeks on the UK's non-fiction paperback bestseller lists. Simon lives in Shropshire in the Welsh Borders.