The Guide to Grants for Individuals in Need 2020/21
This is the ultimate guide for charities and organisations working on the front line, supporting those living in poverty or with complex, multiple needs.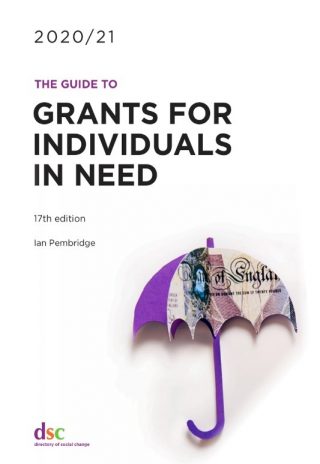 Do you help individuals and families in need of emergency financial help? With details of over 1800 grant-making charities giving £297 million in funds, this seventeenth edition of the guide is your companion for providing support to the individuals who need it most.
The comprehensive and up-to-date information allows you to simplify the task of finding suitable support for your service users by outlining eligibility criteria, amounts available and how to apply.
The guide contains a list of useful advice organisations, as well as tips on how to make successful application. The guide's structure is easy to navigate, fully indexed and includes sections on:
Illness and disability charities
Local charities
Utility company funds
Armed forces charities
Occupational charities
This edition includes funding for uniforms, books and equipment for school children for the first time.
'Making the right connections can be difficult and time consuming. The Guide to Grants for Individuals in Need provides a vital resource in facilitating these connections to find the right financial help for a specific need as quickly as possible. It might seem like something small, but for someone in need, it can be life-changing.'

Dame Gillian Guy, Chief Executive, Citizens Advice [from the Foreword]

'Looking for a small, but essential grant? Or perhaps the last piece of a grant jigsaw puzzle for a larger item? You will definitely find it here for those clients who so desperately need a helping hand.'

Liz Somerville

Applications Officer, Independence at Home 

'The guide is an invaluable resource for us as an organisation supporting disabled people. It contains a large number of grant-making bodies organised in a user-friendly fashion which makes finding relevant funders a much simpler process.'

Marianne Scobie

Depute CEO, Glasgow Disability Alliance

 

'I have been using this guide for many years and consider it an essential point of reference for every adviser and caseworker who wants to ensure that the support they provide includes every possible source of assistance. With its straightforward navigation, this guide helps you to quickly and easily identify appropriate grant-giving charities, including smaller local organisations.'

Tina Willis

Casework Teamleader, UNISON Thereforyou

'The Guide to Grants for Individuals in Need is a great resource bringing together in one place, a wide range of sources of support and help. Sadly, living in poverty is a reality for many people in the UK, but there are many charities that can help make life that bit easier – as long as you know how to find them.'

Steph Harland, former CEO Age UK
About the author
Ian Pembridge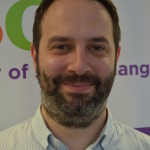 Ian joined DSC as a volunteer in April 2014 before becoming a full-time member of the team later that year, and he has worked on several publications including The Guide to Grants for Individuals in Need, The Guide to Company Giving and The Directory of Grant Making Trusts. He has also been involved in a variety of other research projects including the Sector Insight: UK Grant-making Trusts and Foundations and reports on armed forces charities.
He has a BA (Hons) in Politics and International Business from the University of Liverpool and has over five years' experience working in the financial services industry. He has also volunteered at Wirral CVS where he was responsible for finding suitable opportunities for volunteers. His current areas of interest are social investment, corporate foundations and European funding.
Are you an individual in need of funding?
If you are not a welfare advisor but are yourself in urgent need of support and think you would benefit from the information in this directory, organisations who may stock the directory as one of their resources are as follows:
The welfare or careers departments of schools, colleges and universities
Reference libraries
Citizens Advice bureaux
Member offices of Advice UK (adviceuk.org.uk)
Educational advisors at local councils
Ask the organisations above if they stock the book as a resource. If they don't, encourage them to stock the latest edition so they can help you better and point them to this page to buy the book at the best price.