The Guide to Grants for Individuals in Need 2022/23
This is the ultimate guide for charities and organisations working on the front line, supporting those living in poverty or with complex, multiple needs.
This 18th edition is now sold out. The next 19th edition will be on sale from March 2024
Do you help individuals and families in need of emergency financial help? With details of more than 1,800 grant-making charities giving over £373 million in funds, this eighteenth edition of the guide is your companion for providing support to the individuals who need it most.
The comprehensive and up-to-date information allows you to simplify the task of finding suitable support for your service users by outlining eligibility criteria, amounts available and how to apply.
The guide contains a list of useful advice organisations, as well as tips on how to make successful application. The guide's structure is easy to navigate, fully indexed and includes sections on:
Illness and disability charities
Local charities
Utility company funds
Armed forces charities
Occupational charities
This edition includes funding for uniforms, books and equipment for school children as well as other funding for post-16 education.
The range of needs covered by grantmakers in The Guide to Grants for Individuals in Need is so varied. For example, there are 114 grantmakers that help with rent, and 333 that would help replace white goods.
Who is this book for?
It is particularly useful for social workers, welfare advisors, housing officers and anyone working with individuals in need.
'Having worked in the third sector for over 25 years, The Guide to Grants for Individuals in Need has become an essential resource for me in assisting clients to access grants. We aim to make a difference to clients through our advice giving, and this can only happen with the necessary resources available such as this directory. An absolute must for all advisors.'

Anne Burke, Service Manager, East Dunbartonshire Citizens Advice

'This 18th edition of The Guide to Grants for Individuals in Need is a vital map. It locates grant-making charities that provide much-needed resources for people in difficulty. It signposts lifeline grants for unaffordable school uniforms or to replace broken fridges and boilers. It can direct to longer-term support for people facing struggles with housing, debt, domestic violence, illness or addiction.'

Peter Grigg, Chief Executive, Home-Start UK [from the foreword]

'We have used The Guide to Grants for Individuals in Need for six years now and find it an excellent source of information and research. As an example, the guide helped us assist a veteran in crisis, as we were able to quickly identify and secure funding for furniture for his new flat. We highly recommend this DSC publication.'

Dorothy Jones, Head of Fundraising, Veterans Aid

'Part of our service for those affected by cancer is assisting with hardship grant applications, and this book has been immensely beneficial in that work. It's well designed and easy to read, with categories for different locations and types of beneficiaries or need, which makes it simple to navigate. Definitely recommended.'

Rikki Stern, Charity Administrator, Acheinu Cancer Support

'National Energy Action is a UK charity leading in fuel poverty and offering energy efficiency advice and support to vulnerable householders. Over the last few years we have had increasing numbers of clients coming to us struggling to afford energy efficiency measures and remedial works to their homes. At the moment there are limited programmes of support for these measures and most government funded schemes require a customer contribution which our clients simply do not have. We have had to get inventive when seeking top-up funds and support for clients and have found The Guide to Grants for Individuals in Need to be a very useful resource to have in our arsenal. It has led us to benevolent funds for ex-miners, teachers, nurses, gardeners and artists to name but a few and has enabled us to help clients secure funds for heating oil top-ups, match funding for new boilers and white goods and electrical upgrades in the home so new heating systems could be fitted as well as school uniforms, bedding and even new thermal underlay and carpets.'

Lesley Tudor-Snodin, Project Development Manager, National Energy Action
Look inside
Have a look inside The Guide to Grants for Individuals in Need 2022/23.
About the author
Jessica Threlfall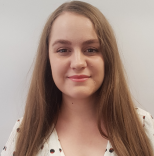 Jessica joined DSC in August 2019, and contributes to our publications and FundsOnline.
Before joining DSC's Research Team, Jessica graduated with a BSc (Hons) in Psychology from Lancaster University. During this time she completed numerous projects using a wide variety of research methods.
Jessica has volunteered for a number of charities before and during her time at university, including Southport and Formby Special Athletes where she was responsible for running sports coaching sessions for adults with learning difficulties.
Are you an individual in need of funding?
If you are not a welfare advisor but are yourself in urgent need of support and think you would benefit from the information in this directory, organisations that may stock the directory as one of their resources are as follows:
The welfare or careers departments of schools, colleges and universities
Reference libraries
Citizens Advice bureaux
Member offices of Advice UK (adviceuk.org.uk)
Educational advisors at local councils
Ask the organisations above if they stock the book as a resource. If they don't, encourage them to stock the latest edition so they can help you better and point them to this page to buy the book at the best price.
 Free postage & packing with this item.