The Guide to Educational Grants 2020/21
The Guide to Educational Grants contains over 800 sources of non-statutory financial help for people in education, offering a total of £47.2 million each year to the people you work with.
In association with the National Union of Students
If your job is to advise people on where to find money to help move into or further their tertiary education, then this guide's job is to be your companion. With all the latest information and practical guidance you'll need, this is the comprehensive source for locating non-statutory support.
Now in its 16th edition, The Guide to Educational Grants is the UK's only directory of its kind containing over 800 national and local grant-making charities which fund students aged 16 or over, undergraduates and those in training. These charities distribute a combined total of £47.2 million each year.
Each fund featured in this book has its own entry, and the entries are indexed to help you find the funds most relevant to your work. Included are additional sections on:
Statutory support
Company sponsorship
Funding for gap year students and overseas voluntary work
Sources of further information and advice
Who should buy this book?
This book is invaluable for educational social workers, student welfare and finance officers, teachers, advice agencies, careers advisers, and even the individuals and families themselves.
'This comprehensive guide enables students, teachers, advisers and anyone else helping those who seek education to understand the enormous range of charitable funding available towards further and higher education in the UK, helping you to get a good idea of  what is offered, who is eligible and how to apply. For so many students this funding could make all the difference to them accessing or succeeding in education and, by doing so, move us all one step forward as a society.'

Zamzam Ibrahim, NUS National President 2019/20 [from the foreword]
Look inside
Have a look inside The Guide to Educational Grants 2020/21
About the author
Ian Pembridge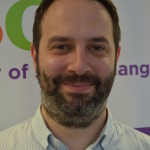 Ian joined DSC as a volunteer in April 2014 before becoming a full-time member of the team later that year, and he has worked on several publications including The Guide to Grants for Individuals in Need, The Guide to Company Giving and The Directory of Grant Making Trusts. He has also been involved in a variety of other research projects including the Sector Insight: UK Grant-making Trusts and Foundations and reports on armed forces charities.
He has a BA (Hons) in Politics and International Business from the University of Liverpool and has over five years' experience working in the financial services industry. He has also volunteered at Wirral CVS where he was responsible for finding suitable opportunities for volunteers. His current areas of interest are social investment, corporate foundations and European funding.
Are you an individual in need of funding towards education?
If you are not an educational or welfare advisor but are yourself in urgent need of an educational grant or support and think you would benefit from information in this directory, organisations who may stock the directory as one of their resources are as follows:
The welfare or careers departments of schools, colleges and universities
Reference libraries
Citizens Advice bureaux
Member offices of Advice UK (adviceuk.org.uk)
Educational advisors at local councils
Ask the organisations above if they stock the book as a resource. If they don't, encourage them to stock the latest edition so they can help you better and point them to this page to buy the book at the best price.