Fundraising, Individual donors
Major Donor Fundraising
Are you really treasuring your charity's biggest donors? Many charities take their biggest benefactors for granted, but that's risky strategy you can't afford to rely on.
The print version is temporarily out of stock. Digital version still available.
New edition in preparation.
This easy-to-read guide should turn your approach to your most valued givers on its head.
It'll force you to consider whether you are nurturing your biggest donors, telling them what they need to know, and providing them with the time and attention they might want.
If it's the difference between keeping or losing what might be your biggest sources of income, shouldn't you have a sound strategy in place?
Who should buy this book?
With major donors so important to so many charities, this is a must read for anyone involved in sector fundraising: from the chief executive down.
What does it cover?
Funding from major donors can mean the difference between a charity's success or failure. Shouldn't you be getting it right?
Work out who your biggest donors actually are!
Step-by-step advice for recruiting larger donors, and keeping them.
How to motivate your major donors and keep them in the loop.
Strategies for asking and then reporting back when they say 'yes'.
'The practical tools are easy to use and give just the right balance of science and art to the challenge of fundraising… At last there is something for everyone.' 

Alistair Lomax, Executive Director, UNIAID
Look inside
Have a look inside Major Donor Fundraising.
About the authors
Margaret Holman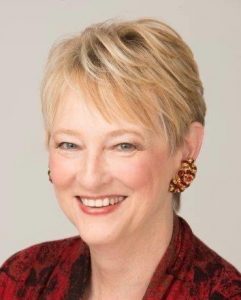 Margaret has over 30 years of professional fundraising experience and is president of her own fundraising consultancy in New York City, Holman Consulting.
She is co-author of Major Donor Fundraising in Directory of Social Change's Fundraising Series.
Lucy Sargent
Lucy Sargent has worked in fundraising for over 20 years both in the UK and internationally. She has specialised in major donor fundraising for over ten years after developing an interest in this area whilst living and working in New York City. She has worked for a variety of causes and for both large and small charities. Lucy is currently Head of Major Gifts and Special Events at Marie Curie Cancer Care.
Buy as downloadable pdf - Pay by card only
What is pdf?